SURVIVABILITY. SAFETY. PERFORMANCE.
The Sentinel range offers a fully-customisable integrated maritime system, enhancing mission capability for defence and security organisations.
The low signature profile optimizes stealth and the ability to penetrate adversary defences in a contested environment. The Sentinel can be fully networked with defence fleets and C5ISR systems and is autonomous ready.
The Sentinel range are the world's only defence vessels manufactured from High Density Polyethylene (HDPE) offering superior durability and reliability in the face of sustained force, optimised for repeated air drops and hard beaching. HDPE's vibration absorption properties dampen noise, minimise slamming and personnel fatigue, while its high stability and responsive handling reduces rollover risk.
The Sentinel range offers unparalleled performance, safety and survivability for interdiction boarding, pursuit, tactical assault, and first response applications – when failure is not an option.

Range and Applications
The Sentinel vessel range are tactical watercrafts used for patrols, crew transfer, rescue, first response and dive boat operations, by defence, public security and emergency service organisations across the globe.
The Sentinel provides a high-performance vessel for maritime operations where reliability, high capability and mission availability are vital.
Cutting edge outboard or jet propulsion with dynamic positioning systems work in tandem to provide precision manoeuvrability at low speed, resulting in propeller-free propulsion for personnel safety. The Sentinel can be fully networked with defence fleets and C5ISR systems and is autonomous ready.
Each vessel we produce starts with a full consultation with our customers and the PFG team to fully understand the requirements and application of the vessel. A range of some of the vessels we have produced are featured below. Please contact us to discuss your requirements.
What is the differentiator?
Sentinel vessels deliver an inherently smooth ride at full speed due to the low centre of gravity, high density 'thick' shock absorbing materials, proven design and build methods. It is these virtues that The Sentinel can bring to a new generation of evolved design fast military vessels, as well as a wide range of practical workboats for maintenance and support.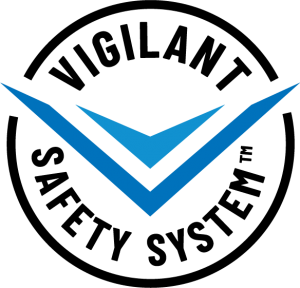 PFG has incorporated the Vigilant Safety System (VSS) as a key component of The Sentinel tactical watercraft.
The VSS™ incorporates critical design and operational components that set the benchmark in safety and performance.
Factors incorporated into the VSS™ include:
Design – systemic design delivers exceptional stability and seakeeping capability
Material excellence incorporating next generation HDPE
Construction – PFG's quality assured craftsmanship, refined over 25 years of continuous improvement
Invigilation – superior monitoring, observation, and cloud based capabilities.
The Sentinel delivers an unrivalled level of immediate and long term protection and safety for crew and personnel.