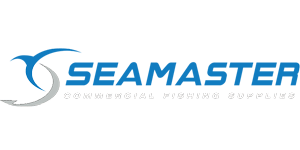 Product Range
SEAMASTER is a direct importer & exporter of quality commercial fishing gear, game and sports fishing tackle 
Seamaster Fishing Supplies is a division of PFG. We are direct importers and wholesalers of commercial fishing equipment distributing products right across Australia and worldwide. we have three wholesale stores- Port Lincoln in South Australia, and Hobart and Devonport in Tasmania.
We have a comprehensive range of equipment and a broad customer base including the tuna and salmon industries, oyster and mussel farmers, prawn fishermen, rock lobster fishermen, longline and dropline fishermen, sport and game fishermen, processing factories and the retail sector. We work closely with the Australian Fisheries Department, UTAS, CSIRO, IMAS and various marine research centres and the aquaculture industry in the development of and supply of products.  Our logistics capability allows us to coordinate the delivery of equipment directly from our manufacturers to keep freight costs to a minimum.
PREMIUM FISHING RODS
We have a wide range of fishing rods to suit most fishing styles. We stock light rods down to 1 – 3kg for estuary, inshore and general light tackle fishing all the way up to fully-rollered 24kg rods for game fishing. We also stock a range of surf rods.
We stock rods from leading manufacturers including Daiwa, Abu Garcia, Shakesphere, Berkley and Pflueger and other suppliers by request.
.
HEXCYL OYSTER BASKETS
Hexcyl basket systems are designed for a wide range of grow out options and orientations for long line oyster farming, scallop, sea urchin and most marine mollusc farming. Suitable for low, moderate and high energy environments and tidal systems.
The baskets are tough, durable, flexible and stackable. They are larger than most, reducing baskets per hectare, saving capital cost and handling time.
With a wide range of mesh sizes and multiple attachment clips, post rider clips, along with the custom Hexcyl line, oyster tube and wear reductions sleeve, Hexcyl systems is your complete shellfish grow out solution. Hexcyl systems are designed by an Oyster farmer for the roughest toughest environments in the world.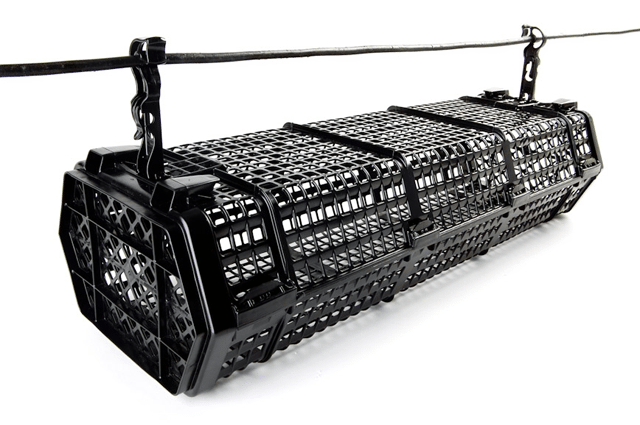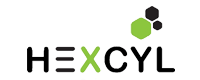 ROPE
We are one of Australia's largest importers of marine rope. We have access to a vast variety of ropes through our
relationship with several global rope manufacturers. This enables us to provide custom blends, custom length coils with sizes from twine to 108mm and everything in between.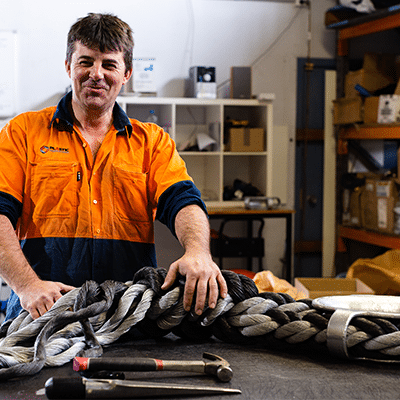 POLY BINS
Roto-moulded HDPE construction to withstand the harshest environment
Complies with Food Grade Standards & Potable water standards
Both bin & lid are insulated for maximum effectiveness & consistent temperature during use
Available in a range of colours
Multiple uses – fin fish, viticulture, fruit, shellfish, agriculture & medical
Stackable, easy to clean & very low maintenance
Have your company logo & ID number moulded into the bin & lid
Two 50mm OD drain bungs allows for fast, efficient draining
The polyethylene contains a fully formulated UV stabilisation package to UV8
Available in 1000l with external measurements of: 1470mm x 1165mm x 860mm, internal measurements of: 1400mm x
1090mm x 725mm
Also available in 600l with external measurements of :1230mm x 1030mm x 780mm, internal measurements of: 1165mm x 960mm x 600mm
SAFETY SOLUTIONS
Safety comes first and we can assist your commitment to protect, reduce and eliminate maritime related hazards in the marine and aquaculture industry. We offer a vast array of personal safety products to cope with the harsh elements of mother nature.
We offer a large selection of personal protection such as EPIRB's, PLB's, MOB's, flares, personal floatation devices, wet weather gear, gloves and navigational lights. We have it covered.
At a glance we carry the following brands:
Stormline
Carmanah
Kennetic Technology Industries
Kaiwaka
ResQLink
Plastimo
RFD
MSEA Life Jackets
Life Preservers
Roaring Forties
ANCHORS
Supplying a large range of anchors for every application, the Seamaster division can help ensure your boat stays right where you left it.  Carrying a range of sand, plough, stingray, grapnel and stockless, there is sure to be an anchor to suit your needs.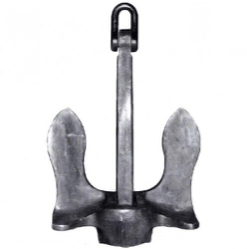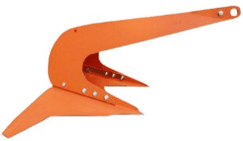 SHACKLES
 The Seamaster division has direct access to quality manufacturers and suppliers, with rated shackle sizes ranging from 8mm pin (0.75T) to 63mm pin (55T), we are confident we can find something to fit your project.  Offering galvanised, self-coloured and stainless steel.
BUOYS & FENDERS
The Seamaster division carries a large range of high quality, world renowned Polyform Norway buoys and fenders.  Constructed from premium virgin material using techniques developed over a 60 year period, we are proud to supply into the commercial fishing, leisure, marina and aquaculture industries.