Specialising in the design, production, assembly and distribution of superior quality food grade plastic palettes, bins and material handling products for the food, print and pharmaceutical industries
In 2018 PFG acquired Kiel Industries which was founded in 1989. Since then, PFG has grown into a prominent leader in the rotational moulding industry. We have the largest range of plastic pallets in the southern hemisphere and we continue to dominate materials handling in our field thanks to our innovative ideas on pallets, bins and ancillary products.
Our equipment is specially designed to offer economic short production runs and competitive pricing on high volume production. We offer custom products with in-house design and innovation. Offering unique solutions to meet your business needs in a functional and efficient way.
BINS
Choose from our expansive range of plastic bins for indoor and outdoor usage. We'll find the correct storage container for your business or find the right unit for your rubbish bin enclosures.
We produce plastic bins to suit all kinds of tasks. Our plastic services can be used for commercial projects like wheelie park bins enclosures, bulk handling bins to storage solutions for offices. From large plastic bins to park rubbish bins, no job is too big or small for our manufacturing company. Some examples of our plastic manufacturing capabilities include:
650 litre and 980-litre bins
Wheeled bins enclosures
Commercial plastic bins
Heavy duty bins
Units for street bin surroundings
Park recycling bins
Industrial storage bins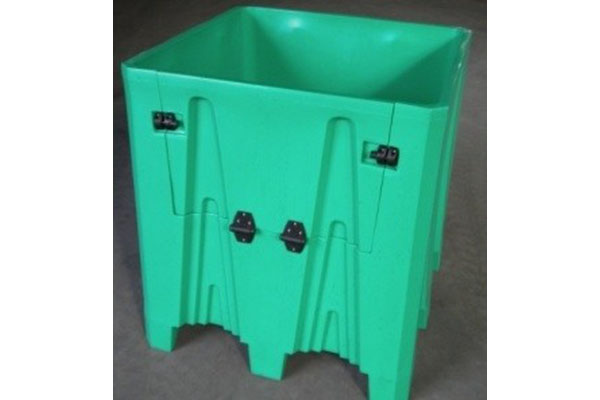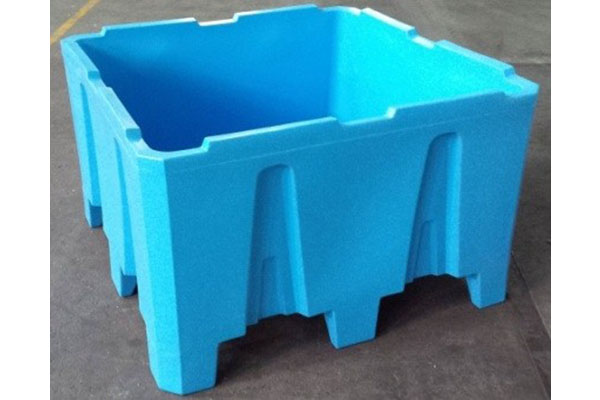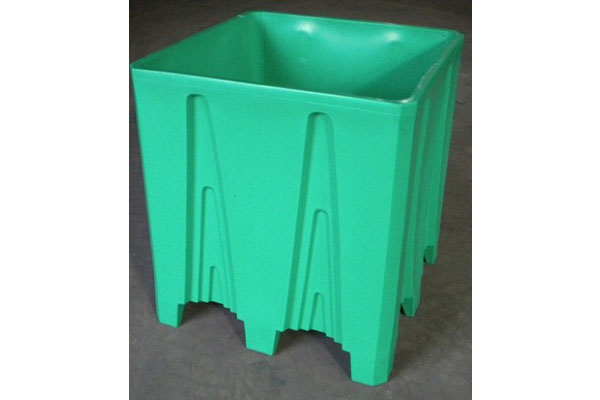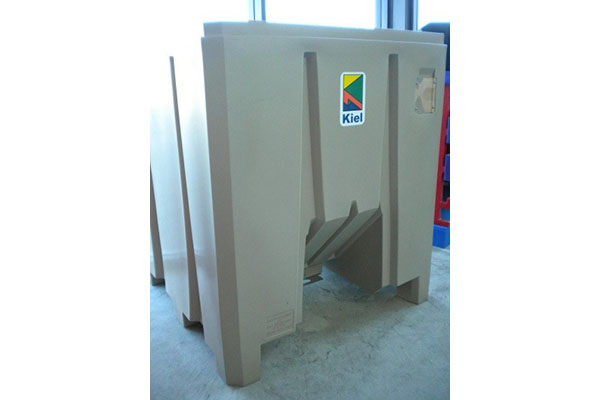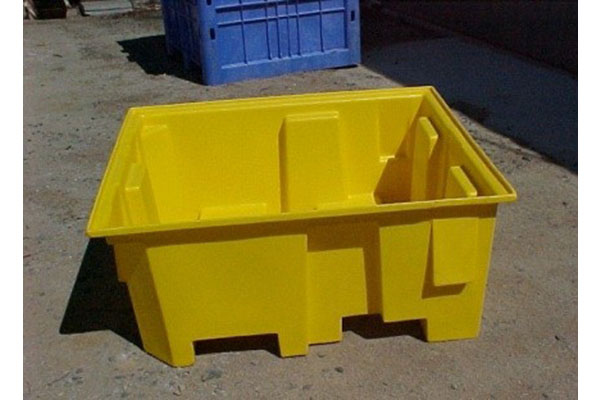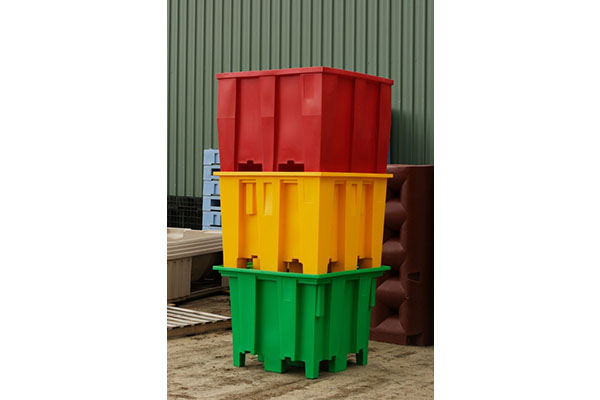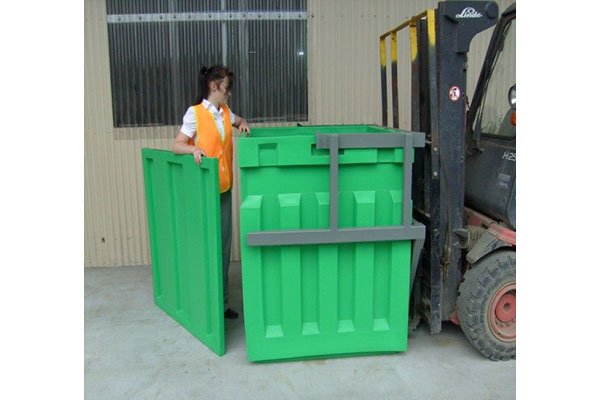 Ultra Bin (1 Tonne) – 1300L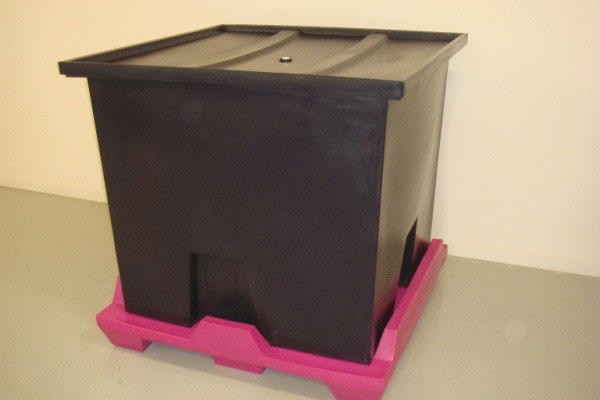 BINS – COLLAPSIBLE
Fully collapsible Flexi Bin Range allows full access or half access to two opposing sides.
There are no mechanical catches which allows it to be safely used and easily cleaned.
The pallet base and walls are steel reinforced making it very robust.
CRATES & TRAYS
Available in a range of colours and can include company logo or identification.
Plastic crates are the perfect storage solution for all your residential, commercial and industrial needs. We manufacture a wide variety of reliable plastic crates to suit your needs.
ICE BATH
Conquer your training goals with one of our high-quality ice baths and utilise the healing power of cold water therapy to up your game to the next level.
Our ice bath is specifically designed for sports clubs that require a reliable system for all their members, whether they be professional athletes or weekend warriors. Whether you're playing in your home ground or away, our ice bath recovery tub is designed for to be portable to suit the needs of your team, post-match.
Our ice bath features:
Compact size (Length 1400mm x Width 700mm x Height 1130mm)
A lightweight and hand-truckable unit (only 60 kg when empty)
Handles on both sides for easy lifting
Heavy duty LLPE dual wall plastic construction
Large areas for club logos and sponsorship
Dual colour combinations to suit club colours
Steps for safe access
MOTOR COVERS
We have four types of motor covers: Small – Burra, Small – M.G., Medium and Large.
PALLETS
Things to consider when choosing your Pallet, Price isn't everything
Level of Hygiene
2 Way or 4 Way Entry
Steel Reinforced or Single Skin
Flat, Lipped or Castellated Top Deck
Racking, Beam (Dexion Type), Drive-In, or other
Conveyable
Pallet Truck Access, Truck Size, A.G.V.
Static Loading, Dynamic Loading in Racking
Freezer Storage
We also manufacture pallets to your specific requirements, please discuss your requirements with us.
Bundling pallets
Oil, chemicals or waste; whatever it is – liquids in drums and containers need to be safely bunded by a spill pallet. A leaking drum has the potential to make your workplace unsafe, it could run into the drains or worse, get into our waterways.
Current legislation states bunded pallets must be 25% of the total stored, or 110% of the largest container, whichever is the most. Ensure you are complying with EPA Regulations with a Kiel Industries bunded pallet.
Constructed from heavy duty polyethylene, they will not rust or corrode and will withstand the knocks and scuff of the industrial environment. Kiel bunded pallets are made from recycled polymer.
Australian size pallets
European size pallets
Printing pallets
Other sizes
POLYBENCH
The Polybench is ideal for storage or display with a height of 300mm. The design allows for easy wash-down cleaning and provides a safe non-absorbent surface that won't harbour dangerous bacteria.
The added height allows for cleaning floors underneath, great when used for freezer storage of meat tubs. The Polybench is movable by hand pallet truck or forklift.
RECYCLING STATION ENCLOSURE
RECYCLING STATION ENCLOSURE
Street Furniture
Recycling Station for Wheeled Bins Enclosure, Available as twin units or single units. Designed to suit a standard 240L wheeled bin per enclosure, Vermin and weather resistant design, Manufactured using recycled material, Includes cigarette butt-out container, Low maintenance, vandal resistant construction. Ideal for highly corrosive and coastal environments. Flexible modular system adapts to suit a range of applications. Simple installation and easy access to bins for ongoing service, Modern, contemporary design is available in a range of colours, Simple surface mounting to concrete footing for freestanding units. Simple surface mounting to concrete footing for freestanding units.