We specialise in manufacturing custom concepts and innovations using our on-site rotational moulding facilities
Through rotational moulding, (also known as rotomoulding) it's possible to manufacture sophisticated custom plastic components which can be manufactured into complex shapes and various sizes. PFG has a long history of providing our clients with a wide array of rotationally moulded products for their individual needs.
With our thorough knowledge and expertise in custom moulding, we have grown to become one of the most trusted companies in Australia. We can bring your ideas to life. Our professional specialists of designers and engineers go beyond making plastic parts. We offer complete custom plastic moulding solutions to suit your needs. No job is too complex, niche, or small.
CUSTOM ROTOMOULDED PRODUCTS
ROTOMOULDED PRODUCTS
Rotomoulding is a cost-effective solution for small production volumes. The thermoplastic moulding process is a perfect solution for large one-piece hollow products and doubled-walled containers making it ideal for floats, bins, and marine markers.
Benefits of rotomoulding include:
High quality finishes
Uniform wall thickness
High stability as the moulding material isn't exposed to external pressure, reducing the risk of defects in the finished product
Durable
Short runs to large scale production
Custom parts like small car parts weighing 2kg to 10 000 litre tanks weighing in at around 300 kilograms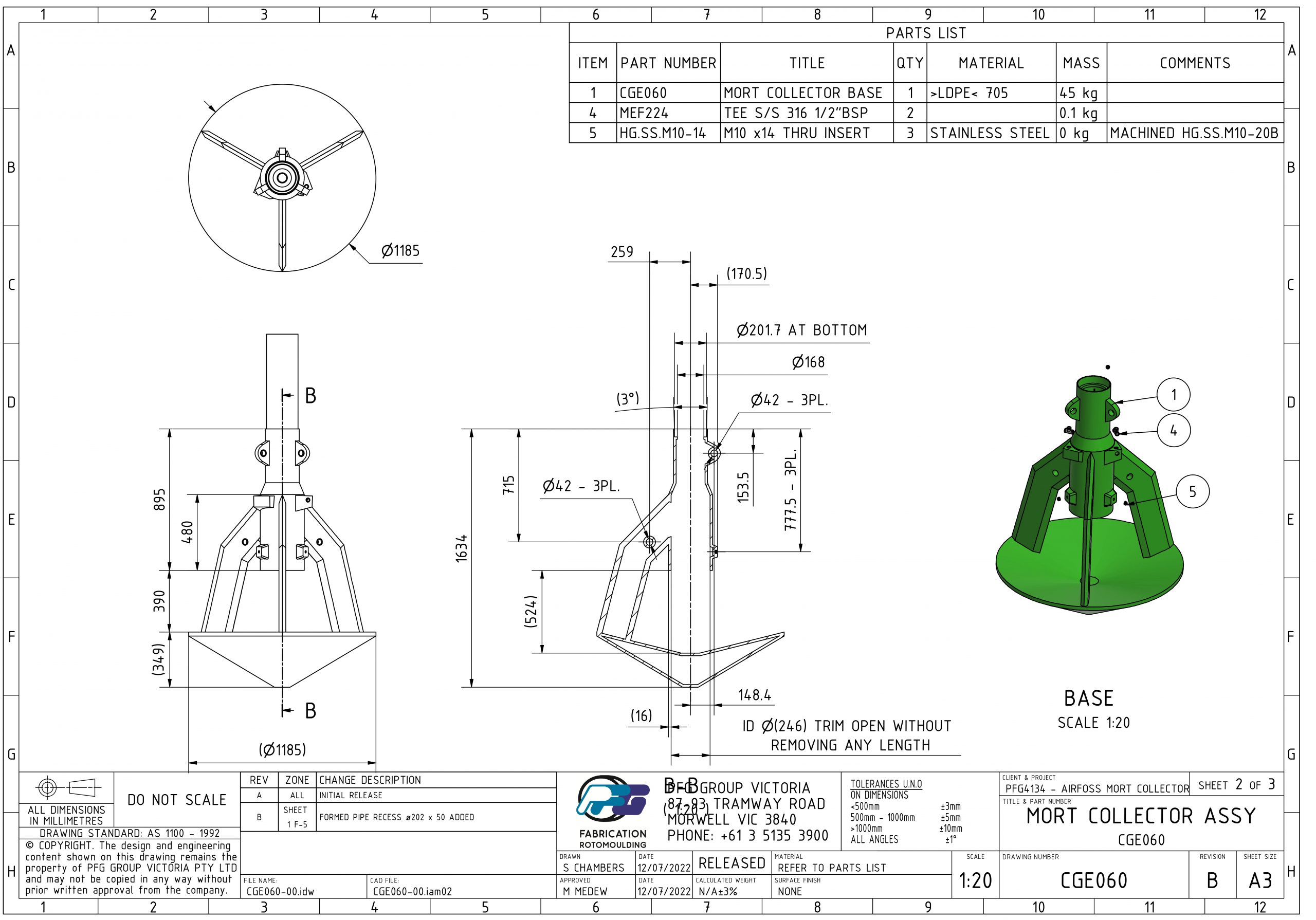 Airfoss technical drawing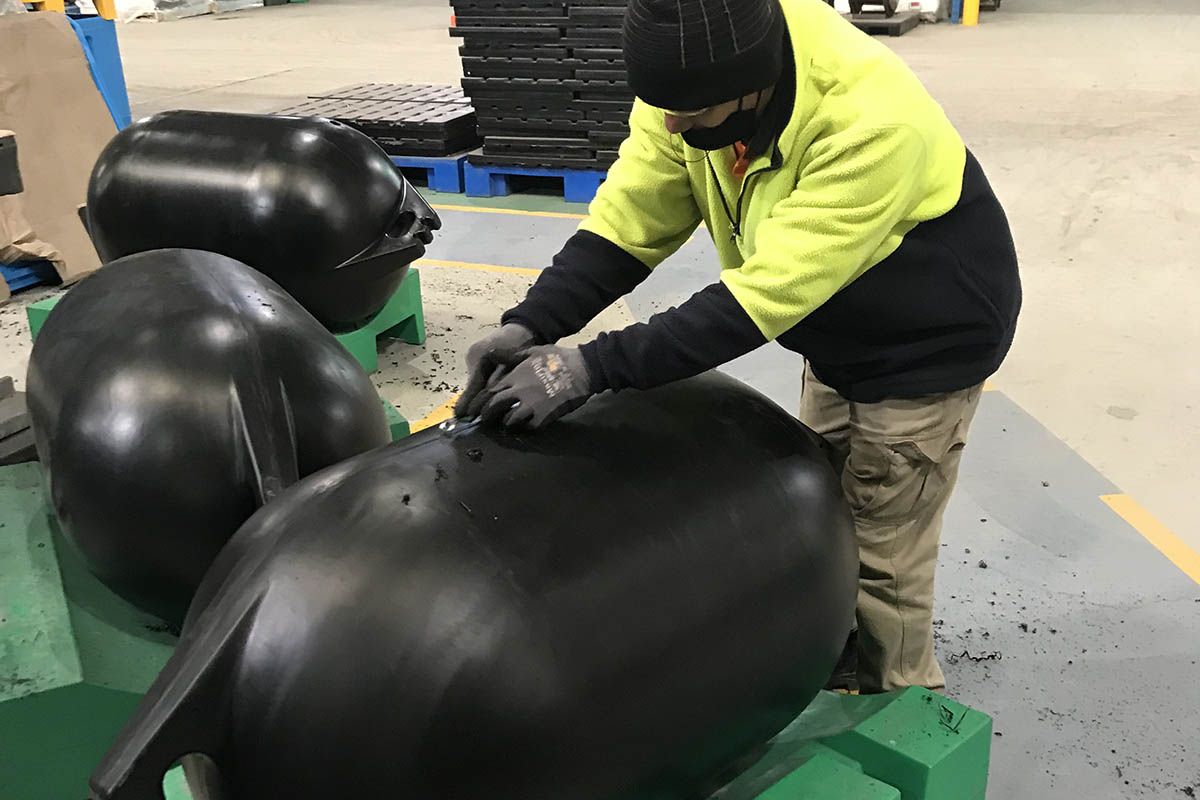 Mussel floats in production