Specialising in the design, production, assembly and distribution of superior quality food grade plastic palettes, bins and material handling products for the food, print and pharmaceutical industries
In 2018 PFG acquired Kiel Industries which was founded in 1989. Since then, PFG has grown into a prominent leader in the rotational moulding industry. We have the largest range of plastic pallets in the southern hemisphere and we continue to dominate materials handling in our field thanks to our innovative ideas on pallets, bins and ancillary products.
Our equipment is specially designed to offer economic short production runs and competitive pricing on high volume production. We offer custom products with in-house design and innovation. Offering unique solutions to meet your business needs in a functional and efficient way.
PALLETS
Things to consider when choosing your pallet
Level of Hygiene
2 Way or 4 Way Entry
Steel Reinforced or Single Skin
Flat, Lipped or Castellated Top Deck
Racking, Beam (Dexion Type), Drive-In, or other
Conveyable
Pallet Truck Access, Truck Size, A.G.V.
Static Loading, Dynamic Loading in Racking
Freezer Storage
We also manufacture pallets to your specific requirements, please discuss your requirements with us.
BINS
Choose from our expansive range of plastic bins for indoor and outdoor usage. We'll find the correct storage container for your business or find the right unit for your rubbish bin enclosures.
We produce plastic bins to suit all kinds of tasks. Our plastic services can be used for commercial projects like wheelie park bins enclosures, bulk handling bins to storage solutions for offices. From large plastic bins to park rubbish bins, no job is too big or small for our manufacturing company. Some examples of our plastic manufacturing capabilities include:
Single skinned contoured interior bins
Double skinned smooth interior bins
Insulate bins
Hoppers
Collapsible bins
Custom made bins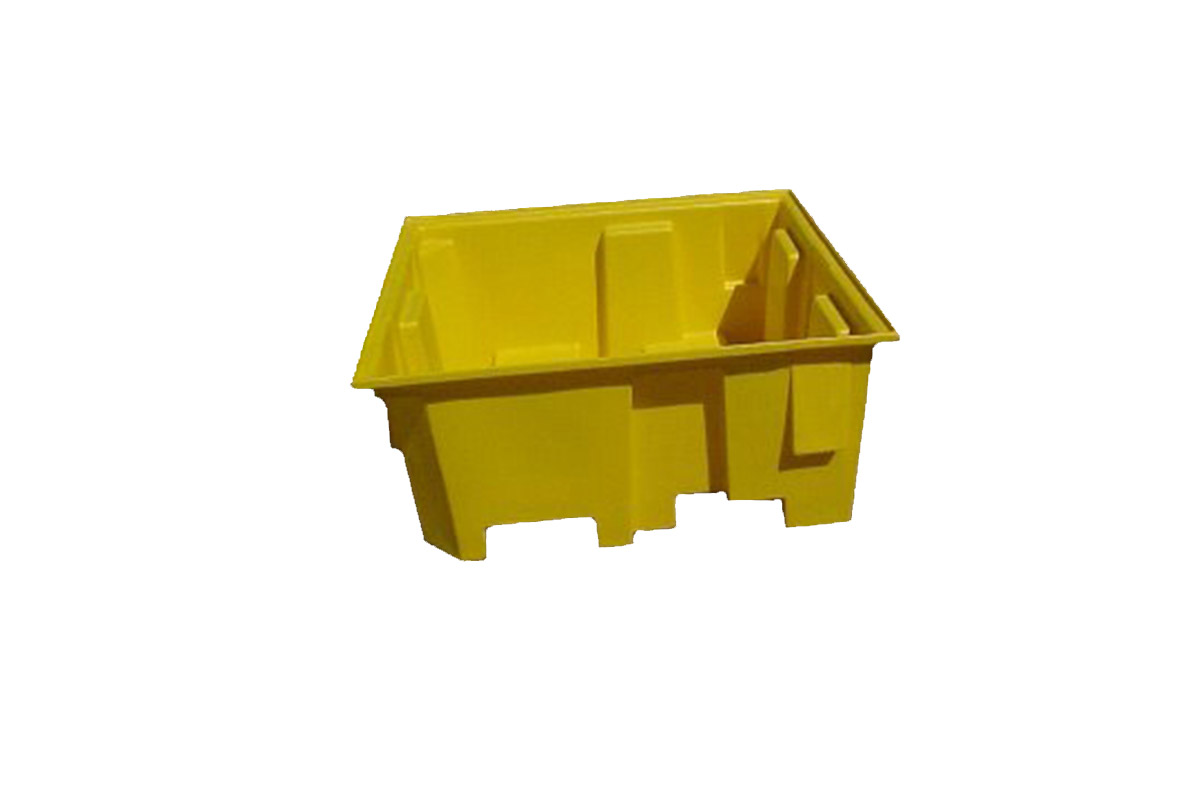 Produce "Vegie" Bin 400 litres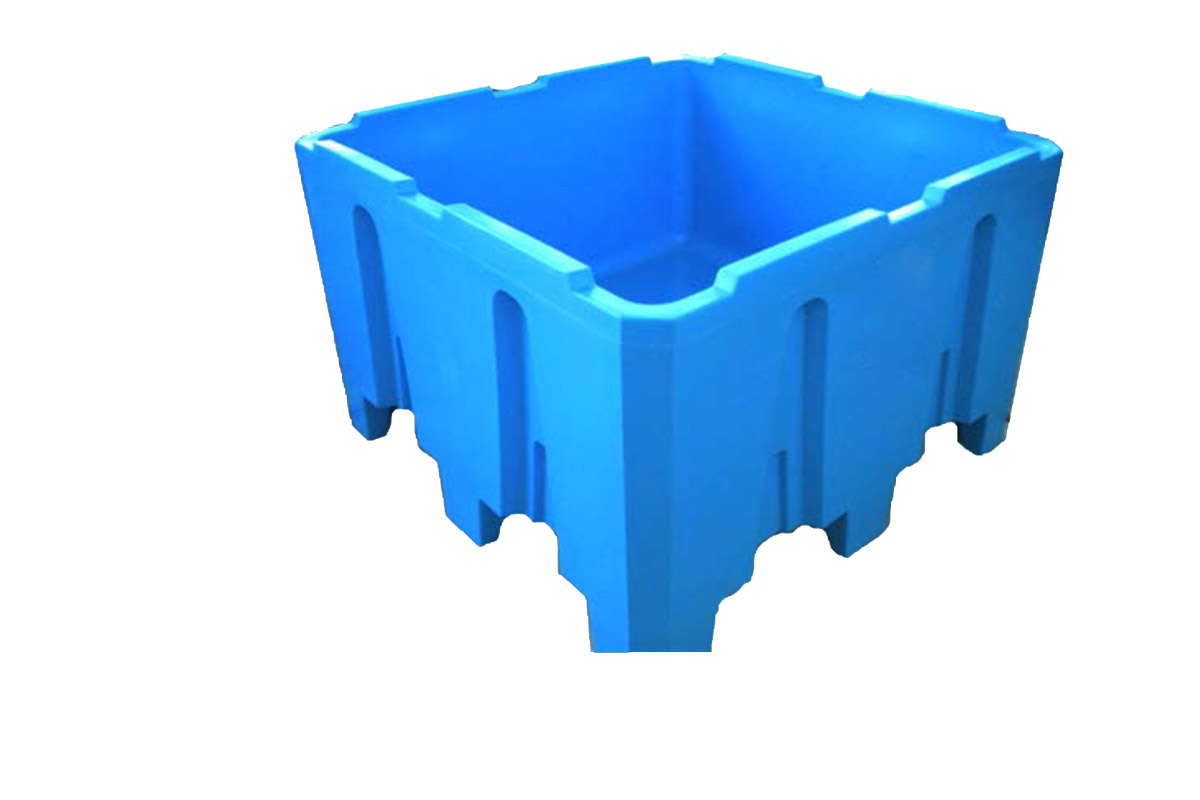 650 Litre double skinned Storage Bin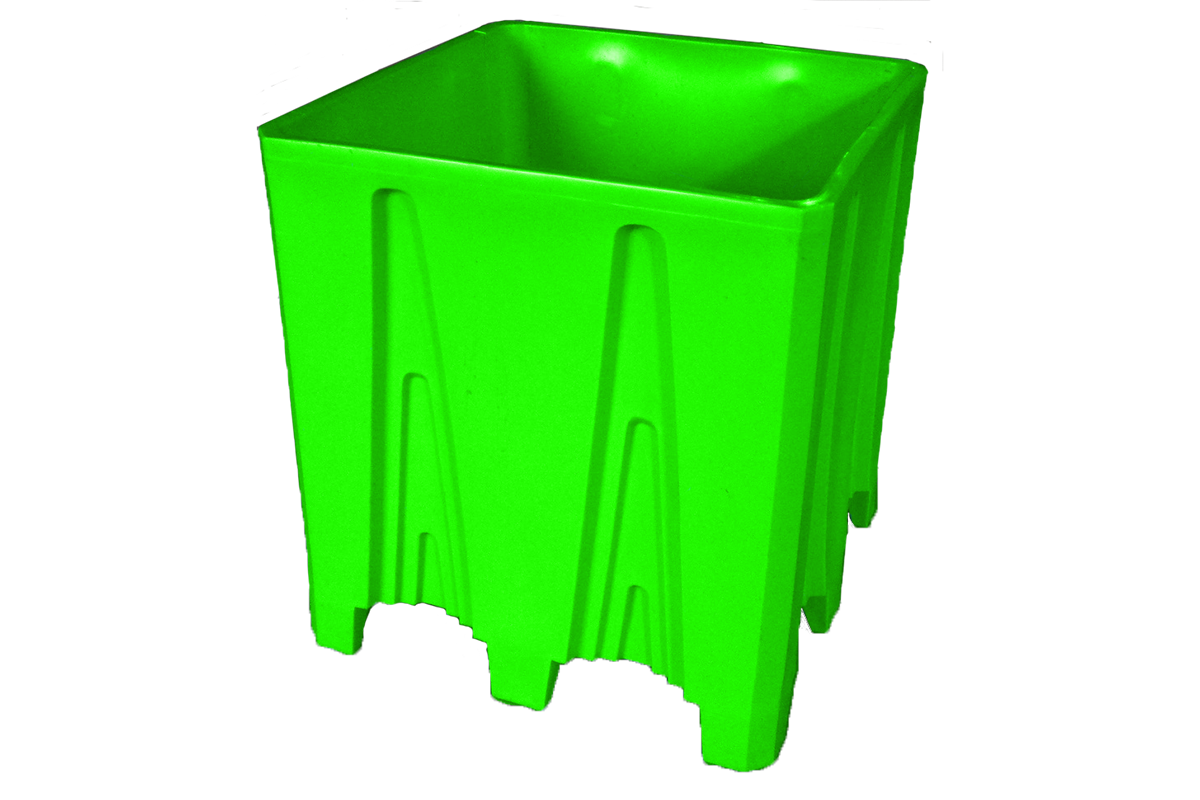 1160 Litre double skinned Storage Bin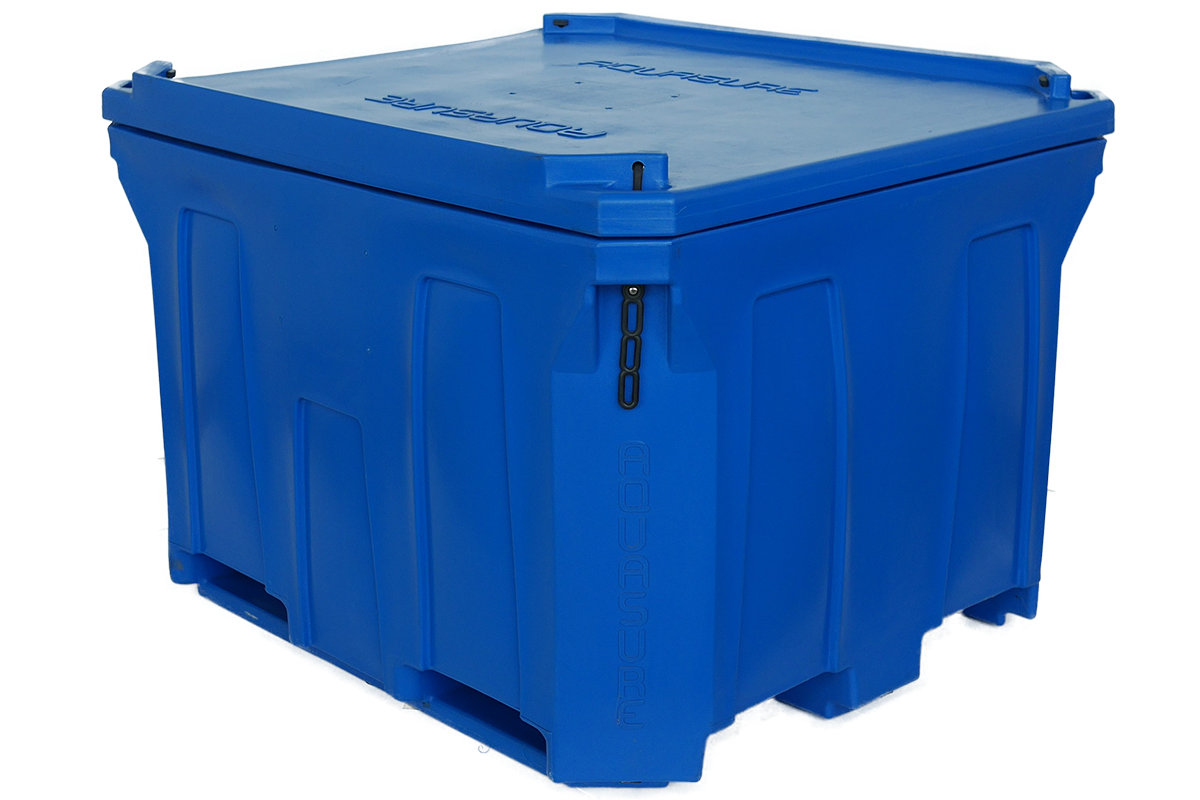 Insulated Fish Bin & Lid in 680 & 1000 litres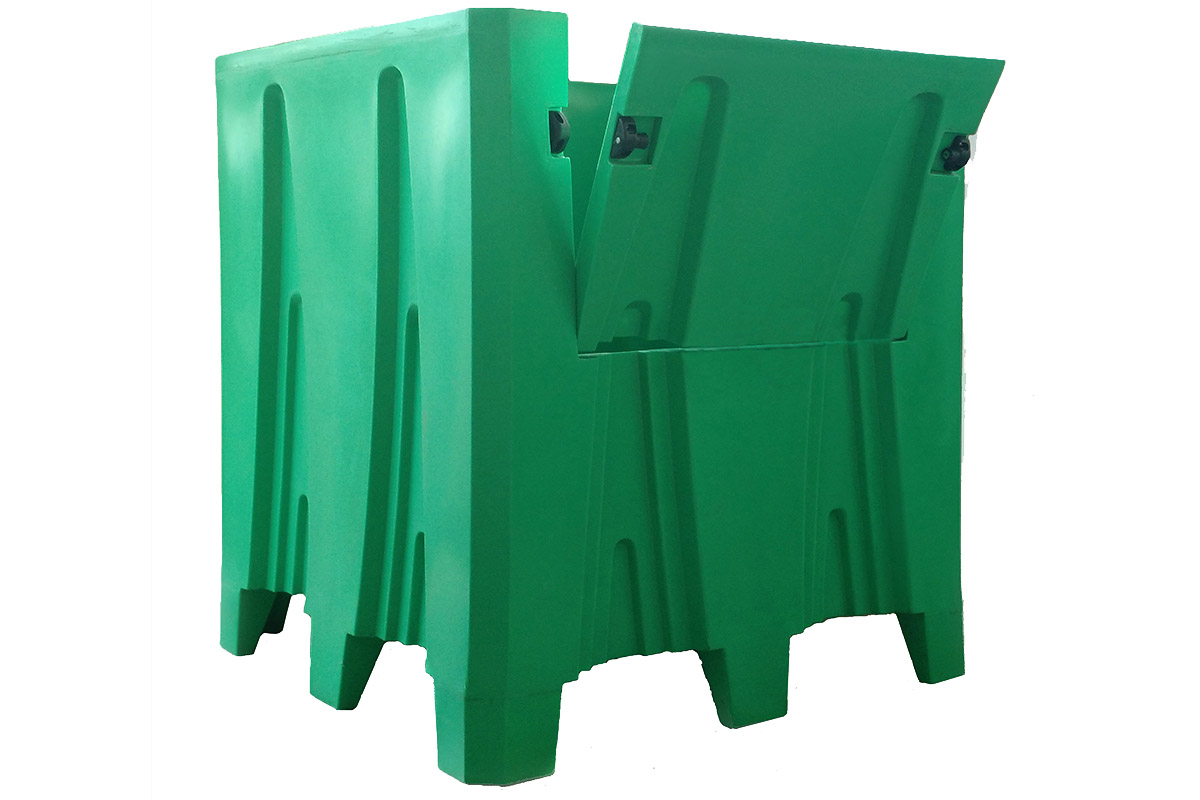 Storage Bin with Drop sided door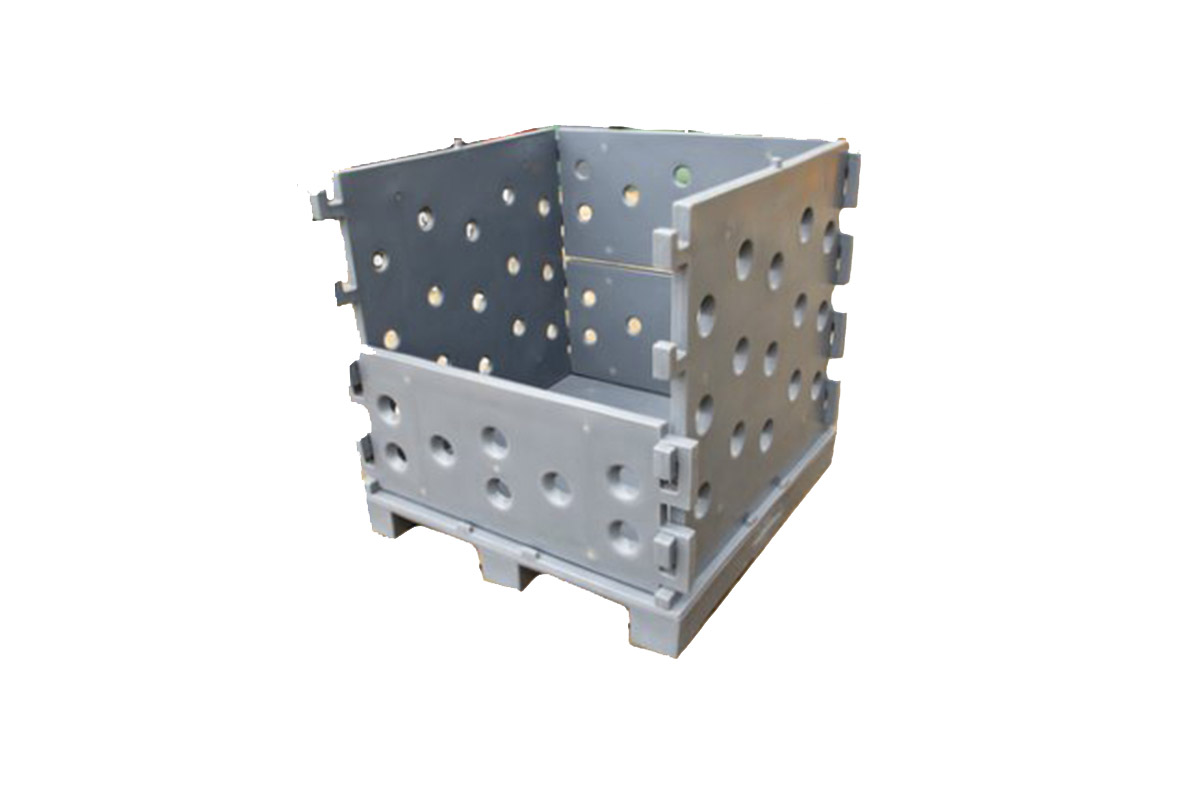 Flexi Bin 1.0m3 or 1.5m3 flattens down for return trip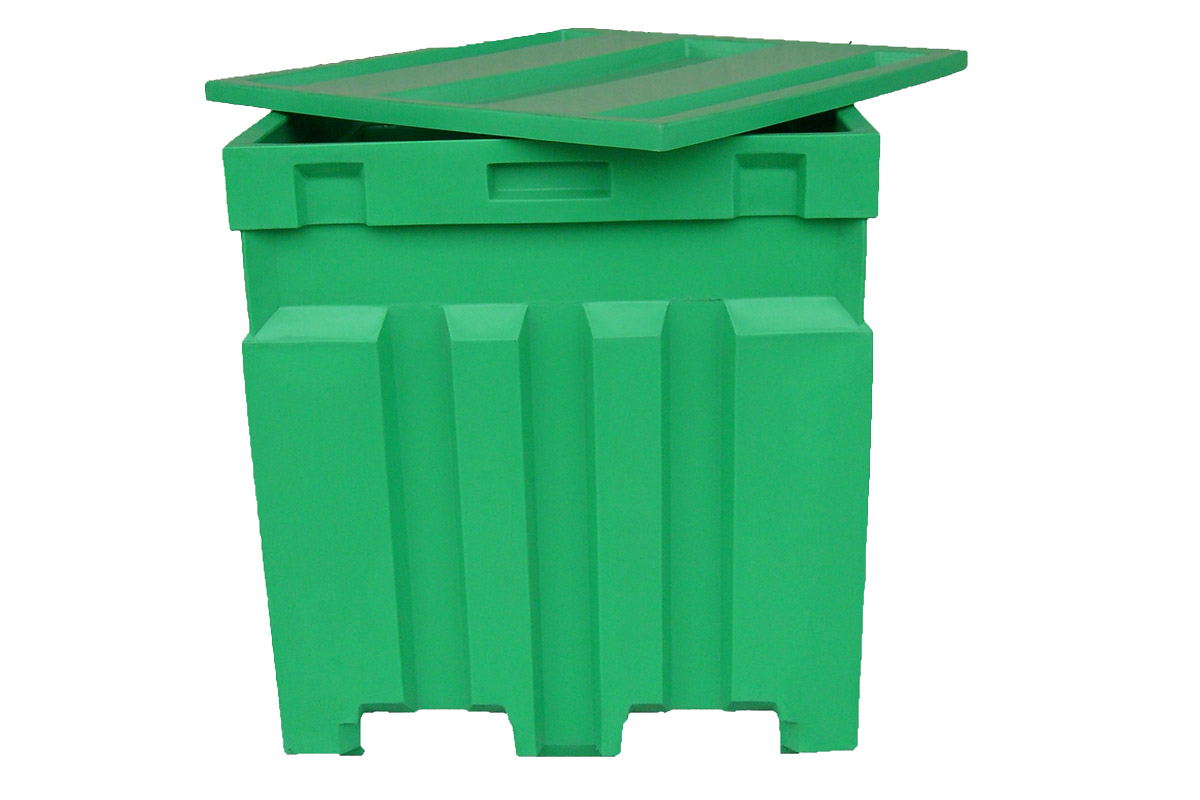 1 tonne commercial storage bin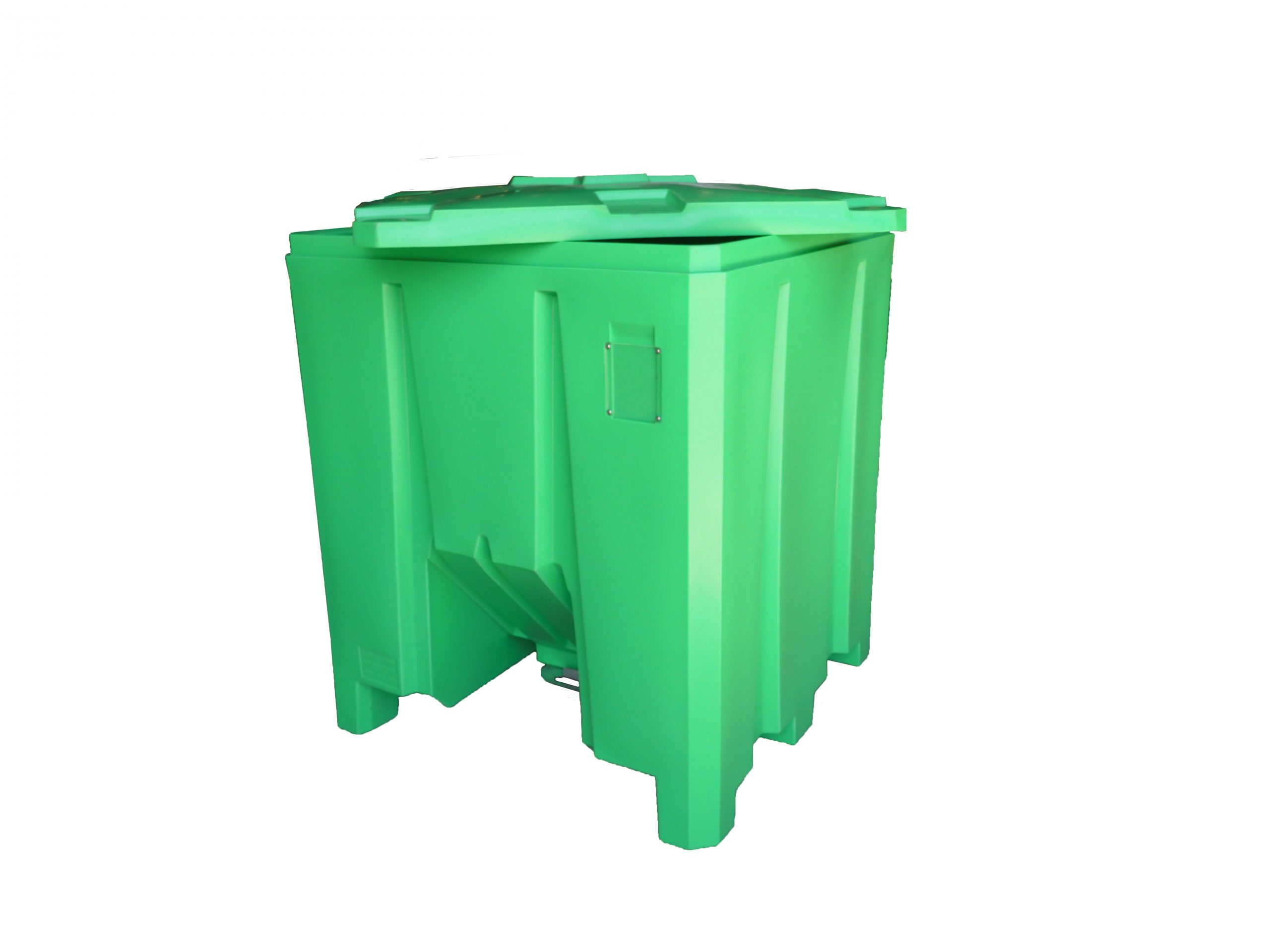 Hopper bin with optional lid
SPILL BUNDS
PFG bunds are designed to last.
Ensure any liquid spillage from oils, chemicals or other waste is safely secured by a bunded spill tray with one of our robust and reliable spill bunds to take care of any excess liquids.
Due to the health and safety hazards of certain liquids and spillages, a spill control pallet helps you comply with EPA regulations and legislation requirements. We have a range of bunds to help you ensure you are complying with EPA regulations. Current legislation states bunded pallets must be 25% of the total stored, or 110% of the largest container, whichever is the most.
Features include:
Designed with forklift access in mind
Our drum spill containment pallets are constructed from heavy-duty polyethylene, which doesn't rust or corrode
Durable and can withstand the knocks and scuffs of the industrial environment
Our B1100, B250 & K2DB utilise a steel inner membrane encased in a UV resistant polyethylene skin on their top decks
The B250 drive in and B80 products include a steel inner frame within the body for added strength
BESPOKE MANUFACTURING
We have a large range of bespoke rotomoulded products available, including our pump pontoons, ice baths, motor covers, safety fences, bollards and lectern tops all manufactured in Australia at our workshop in Victoria