Groundbreaking design, manufacture and installation of recirculating aquaculture systems
PFG is able to offer a complete solution to commercial investors – designing and building facilities, fitting out facilities with state-of-the-art equipment as well as global logistics, distribution and marketing capability.
Providing a diverse mix of expertise across our Australian, Hong Kong and China offices we ensure the highest level of design, manufacture and installation skills are available across our broad range of services. We also offer professional consulting services directly relating to aquaculture and vertically integrated operations. At a glance our professional and consultancy offer includes:
Fish farming design consultancies with Recirculating Aquaculture System ( RAS).
Caged, pond, flow through, hatcheries with both freshwater and marine.
Aquaponics, Hydroponics and waste reduction technologies.
Design engineering and architectural services.
Project and construction management or aquaculture operations.
Design and construction of new and existing facilities from concept to commissioning.
Training services for aquaculture farm operational management.
Equipment and manufacturing sourcing.
COMMERCIALISING ROCK LOBSTER HATCHERY IN TASMANIA
COMMERCIALISING ROCK LOBSTER HATCHERY IN TASMANIA
After 18 years of trying, closing the life cycle of tropical rock lobsters was a significant and world changing milestone in bringing sustainable, commercially viable lobster farming to reality.
The secret is in the methods and equipment that have been specifically developed to address the critically important requirements of the lobster life cycle – a unique system that is finely tuned for success.
PFG has world class aquaculture manufacturing capabilities and is a critical partner with the Institute of Marine and Antarctic Studies (IMAS) in building the capability to commercialise this scientific breakthrough.
The first commercial hatchery is being constructed in Tasmania and is due for completion in 2021. When fully operational this hatchery will start a whole new industry benefiting the entire community – providing opportunities not just for the project partners but also for other new businesses servicing the industry.
Importantly, the technology is not just applicable for rock lobster, it can be applied to sea cucumber, seaweeds, sea urchin and other high value seafood species.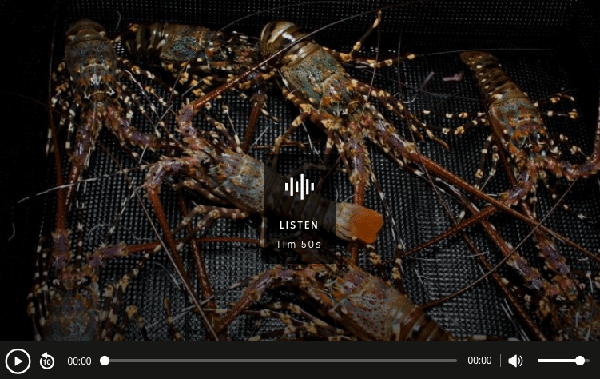 Plans for a $20 million tropical rock lobster hatchery in Tasmania
On Tasmanian Country Hour with Tony Brisco – listen here:
https://www.abc.net.au/radio/programs/tas-country-hour/tropical-rock-lobsters/9935282
A Tasmanian company is hoping to build a 20 million dollar tropical lobster hatchery in Tasmania. The Aquaculture Manufacturing company, PFG has designed and built marine farm equipment for decades. PFG's Michael Sylvester spoke to Fiona about plans for a four thousand square metre hatchery in the State.
Project Management
Contract Administration
Business Process Improvement
Operation and Maintenance
Training
Design and Documentation
Singapore AQUA
AQUA, a division of PFG, brings together industry experts and specialists to deliver operational and business development solutions for the aquaculture and seafood industry, aquariums and oceanariums, Industrial water treatment and commercial swimming pool operations.
Working with customers on operations, concept design, project management and ongoing production management, PFG's AQUA division has over 20 years of experience and is now supported by PFG's wider product range and capabilities, offering a service that may be as simple as providing an outsourced project review team through to full business planning, product development or system (processing, water treatment, etc) design.