World-class manufacturer and supplier to the global commercial marine industry.
At PFG we offer a complete range of products and services for commercial marine operaters including shipping, ship builders, marina's, marine security, law enforcement, tourism operators and fishers including long-line, trawlers and potters.
With our roots on the edge of the Southern Ocean and the Great Australian Bight, PFG understand the harsh and ever-changing environments that our wild-caught fishers and commercial marine industry work in. With this experience and diverse product range, we supply to some of the largest Australian companies. PFG's range of products include workboats, safety equipment, nets, moorings and chandlery items, including ropes, anchors and fittings suitable for large ships.
Commercial marine products and services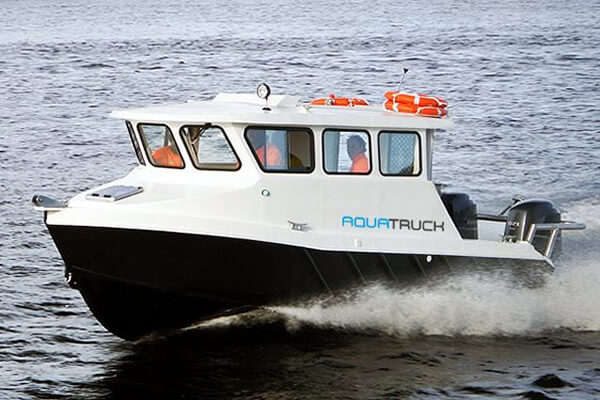 WORK BOATS
---
Our range of durable vessels are manufactured to the National Commercial Vessel Code from high density polyethylene or HDPE, a material that is incredibly strong, very buoyant, presents a quality smooth finish and resists biofouling.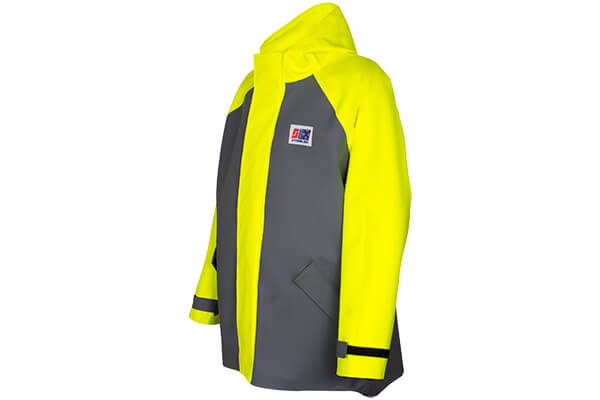 SAFETY GEAR
---
Safety comes first and we can assist your commitment to protect, reduce and eliminate maritime related hazards in the aquaculture industry. We offer a vast array of personal safety products to cope with the harsh elements of mother nature.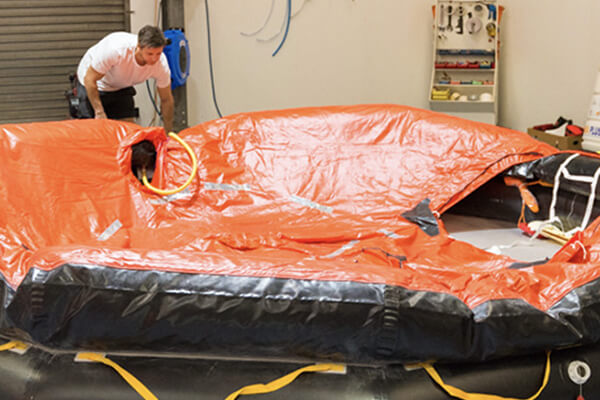 LIFE RAFT AND EQUIPMENT SOLUTIONS
---
PFG provide in-house life raft servicing and complete safety solutions. We are the sole licenced service agent for both Roaring Forties and RFD rafts in Tasmania. We are equipped to service and repair rafts from 4 man to 65 man, life jackets, yolks, Dan Bouys and Jon Buoys. Services include servicing, sales, repairs and hire.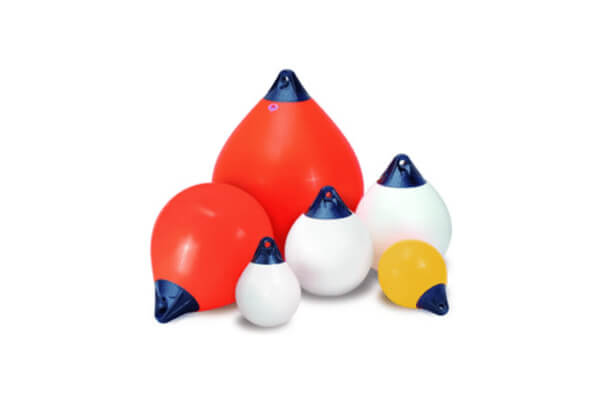 BUOYS & FENDERS
---
The Seamaster division carries a large range of high quality, world renowned Polyform Norway buoys and fenders. Constructed from premium virgin material using techniques developed over a 60 year period, we are proud to supply into the commercial fishing, leisure, marina and aquaculture industries.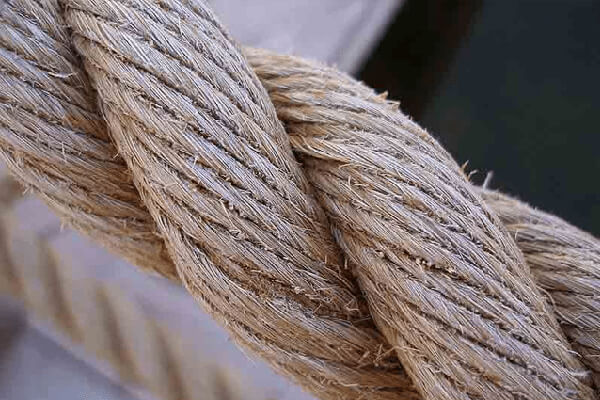 ROPE
---
We are one of Australia's largest distributors of marine rope. We have access to a vast range of ropes through our relationship with several global rope manufacturers. This enables us to provide custom blends, custom length coils with sizes from twine to 108mm and everything in between.
We have our own in-house splicing specialists to assist with custom orders of 3, 8 & 12 strands with a range of materials – nylon, polypropylene and polyester.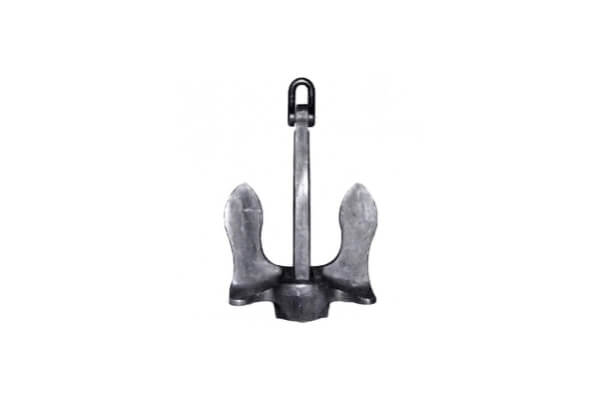 ANCHORS
---
Supplying a large range of anchors for every application, the Seamaster division can help ensure your boat stays right where you left it. Carrying a range of sand, plough, stingray, grapnel and stockless, there is sure to be an anchor to suit your needs.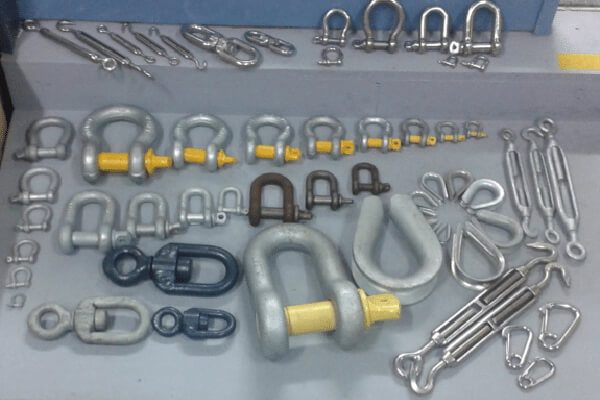 SHACKLES
---
The Seamaster division has direct access to quality manufacturers and suppliers, with rated shackle sizes ranging from 8mm pin (0.75T) to 63mm pin (55T), we are confident we can find something to fit your project. Offering galvanised, self-coloured and stainless steel.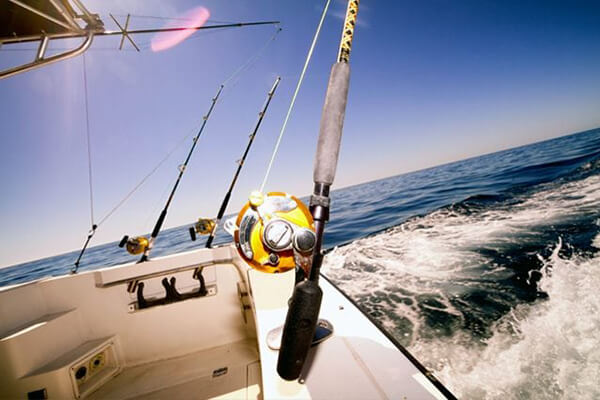 FISHING RODS
---
We have a wide range of fishing rods to suit most fishing styles. We stock light rods down to 1 – 3kg for estuary, inshore and general light tackle fishing all the way up to fully-rollered 24kg rods for game fishing. We also stock a range of surf rods.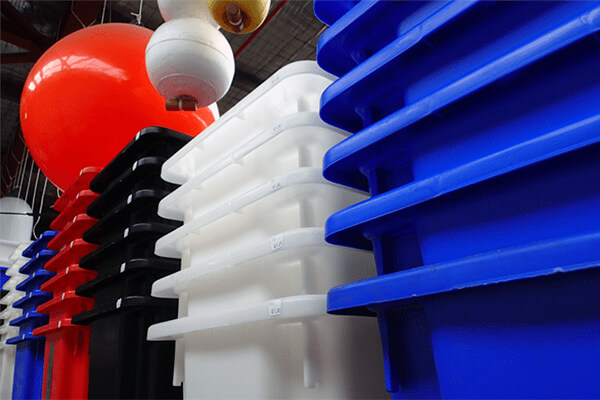 POLY BINS
---
Our multiple use bins are available in a range of colours for fin fish, viticulture, fruit, shellfish, agriculture & medical uses. HDPE construction to withstand the harshest environment, our bins comply with Food Grade Standards & Potable water standards. Both bin & lid are insulated for maximum effectiveness & consistent temperature during use.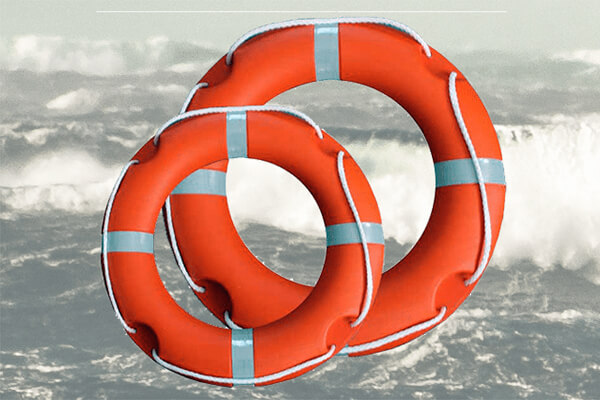 CHANDLERY
---
PFG are direct importers and wholesalers of commercial fishing equipment distributing products right across Australia and now have three conveniently located stores in Port Lincoln in South Australia, and Devonport & Hobart in Tasmania.
INCAT Australia specs Aquatruck for Sydney Ferry rescue boat.
Global fast ferry builder International Catamarans has been busy with a full order book this year and four vessels on the go. The latest launch is the 400 pax Sydney Ferry – Ocean Adventurer owned by NRMA and operating between Manly and Circular Quay. Incat is based in the Prince of Wales Bay Maritime Precinct opposite PFG.
PFG supplies a number of specialist components to Incat for these vessels. Pictured are the heavy-duty HDPE tanks for fresh and black water. The tanks are designed by naval architects Revolution Design and built and tested to DNV standards before fitting into the hold of each vessel prior to the deck being put down. The tanks must be 100% correct as there is little room for error and no room for change once installed.
Incat chose the well proven 2.8 metre HDPE ISO approved Aquatruck "Bullet", as the tender and rescue vessel for all their smaller ferries built over the past few years. This rota moulded boat is one of the few commercially compliant small tenders on the market in Australia with incredible strength and durability and specifically designed for harsh environments.