BOATS FOR SALE
PFG is renowned for creating durable products for harsh environments and we take pride in the quality of our workmanship.
Designed for the Southern Ocean and hand built in Tasmania, our vessels are made from High Density Polyethylene (HDPE). All our boats are built to last, will not corrode, are incredibly strong, buoyant, and virtually maintenance-free.
Aquatruck Bullshark 5.5
$110,000 ex GST
Designed for the Southern Ocean and built in Tasmania, the Aquatruck Bullshark 5.5 is a solid vessel. Hand built to NSCV 2C from High Density Polyethylene (HDPE), it will not corrode, and is incredibly strong and buoyant providing the smoothest of rides.
The Aquatruck Bullshark is a proven-performer as an in-shore patrol vessel and has been put to extensive use by Queensland Police, Tasmanian Fisheries, Birkenhead Point Marine and Rufus King Fisheries.
The reliability of vessel performance is exceptional, and the use of HDPE material increases availability, as there is little to no maintenance or repair required.
Complete with new Yamaha Twin F90XB Outboards, Hydraulic Steering, 2 x 600CCA Marine Batteries, Lowrance HDS 9 Plotter and Uniden UM 355 VHF.
Available for immediate delivery. Interstate transport can be arranged.
Contact Stephen McCullum 0459 138 656 or email info@pfg-group.com.au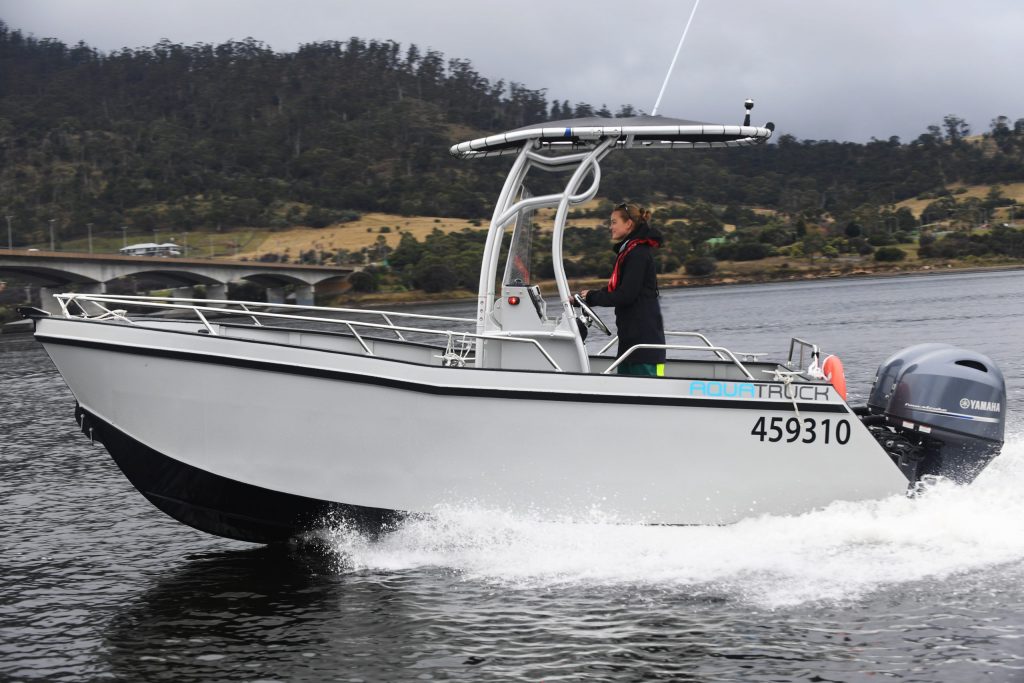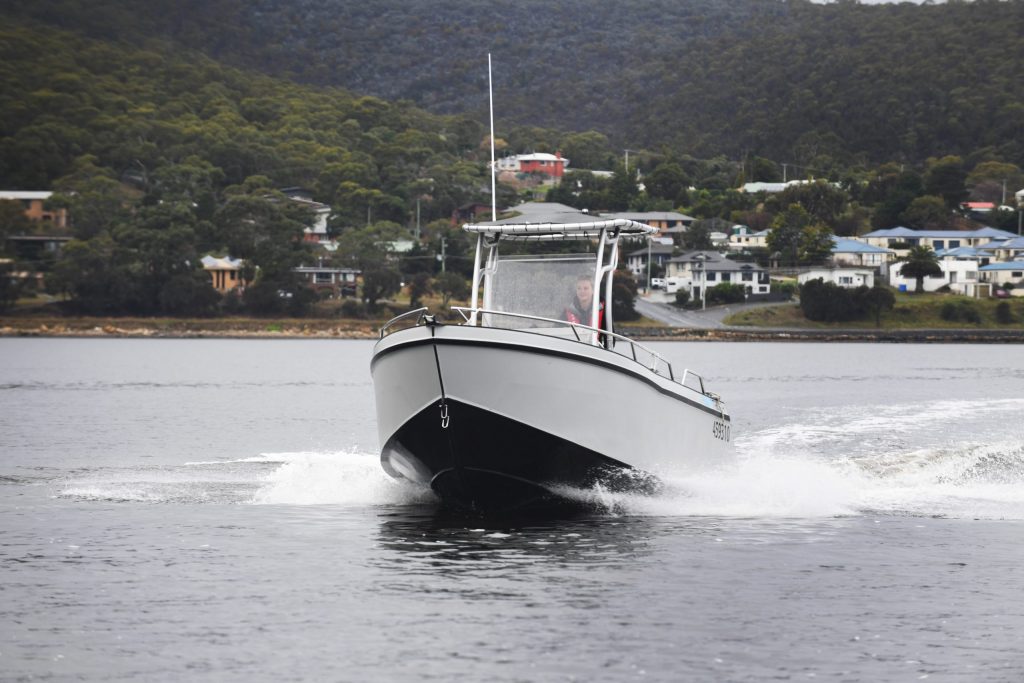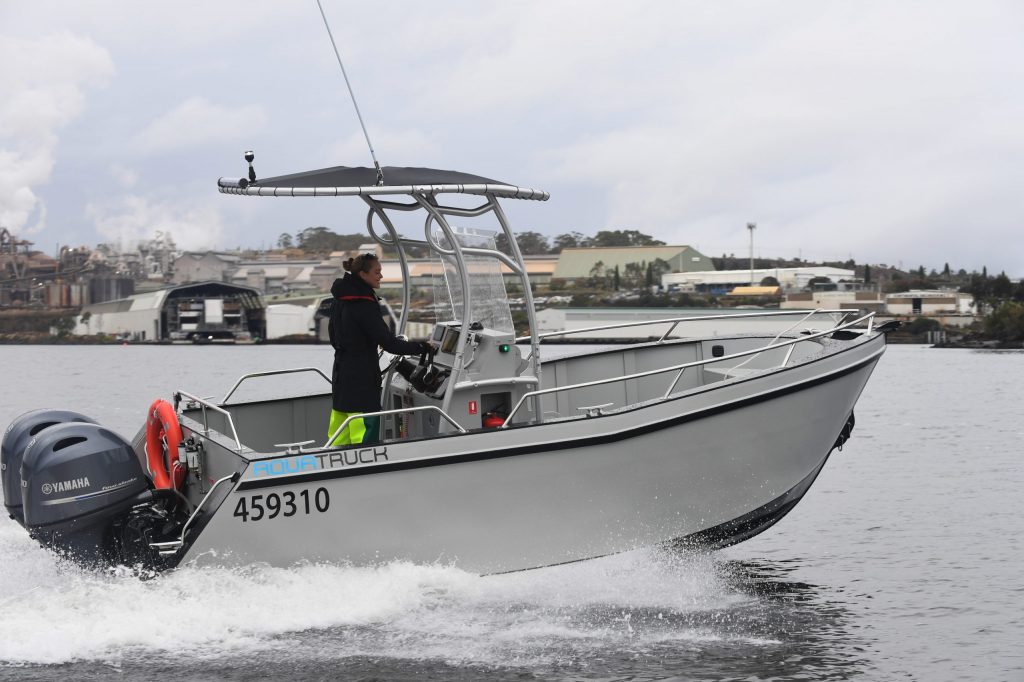 Bullet 2.8
$2,200 incl. GST
The 2.8m poly boat is a perfect commercial workboat, a yacht tender, or ideal as a flood rescue vessel for use in rapidly rising flood waters and under emergency situations. Stability of this vessel is unreal when fully loaded. It has been tested with 10 men while it maintained flotation. The vessel is rated to 15 HP and the load capacity is 3 persons.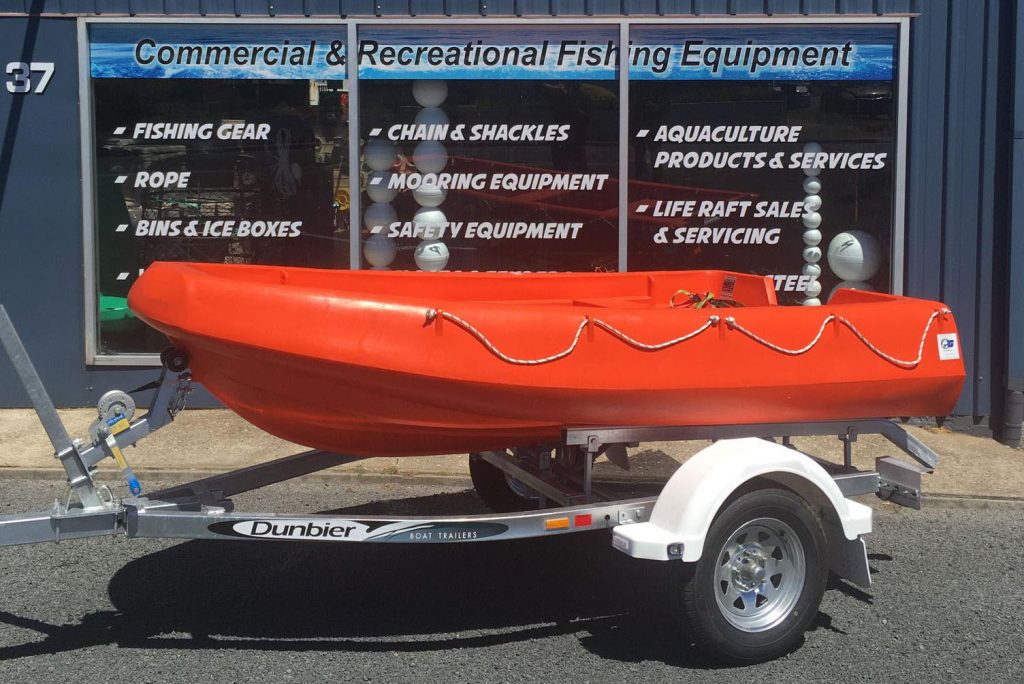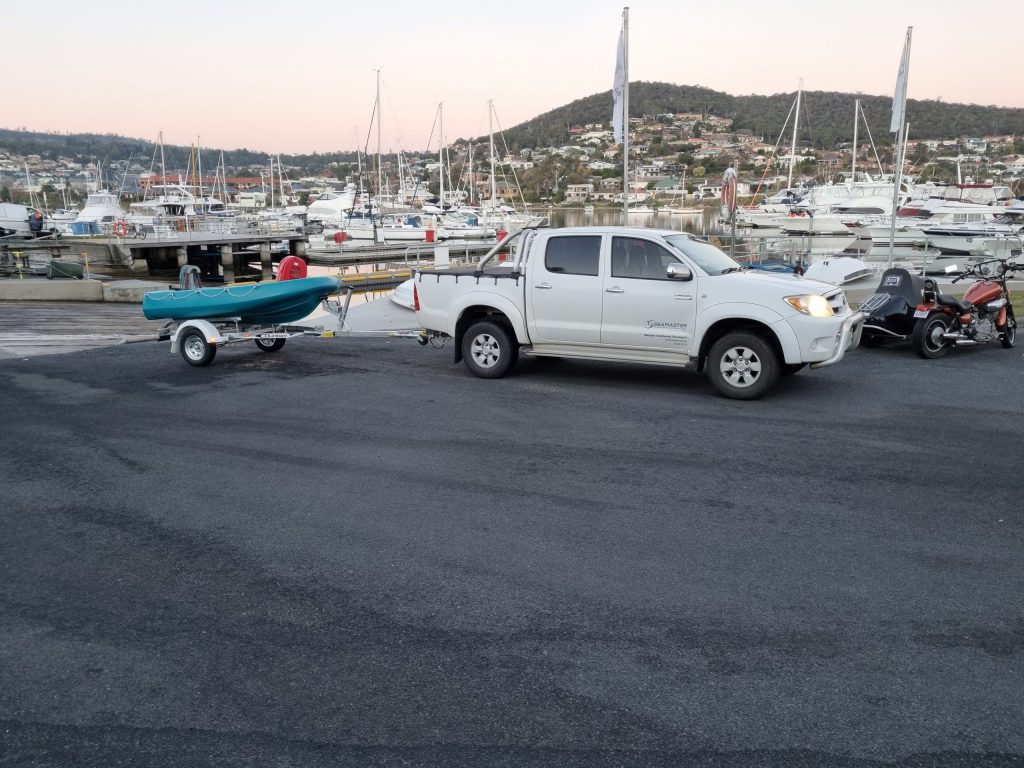 Bullet 2.8 on a trailer ready to be delivered by Seamaster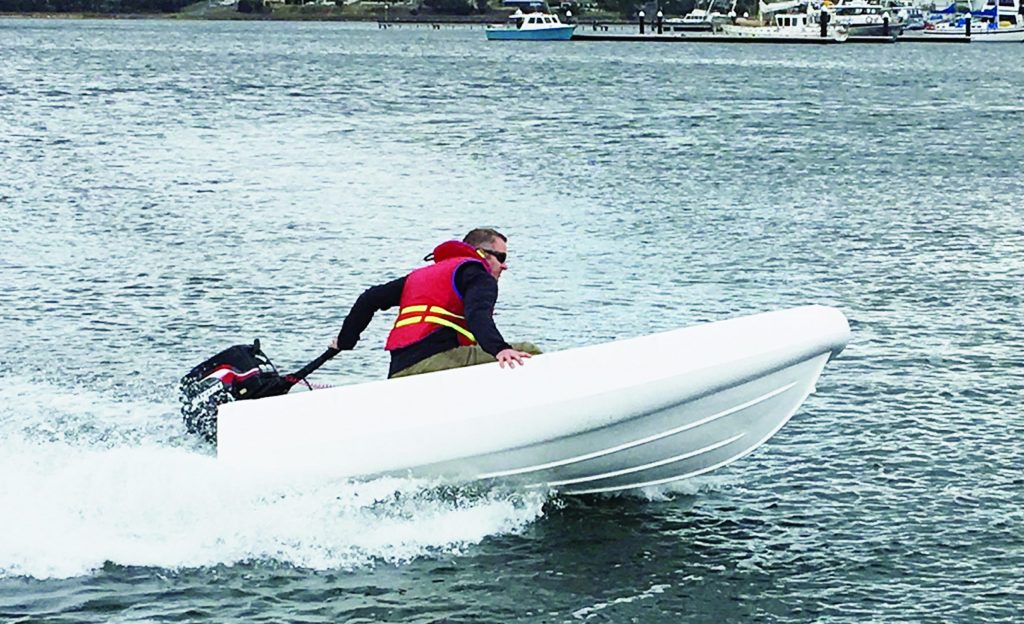 The Sentinel Enforcer 8300
The Sentinel Enforcer 8300
$320,000 ex GST
The Sentinel Enforcer 8300 has been designed specifically for defence and security applications. The combination of the vessel design and the HDPE materials makes it a highly stable platform that reduces the risk of rollover and capsize. It also reduces the vibration and impact forces to its crew. Ease of vessel maintenance improves vessel operational availability and reliability. Design features include consideration to fast boarding through the bow step and handrails, quick and safe movement around the console by maximising deck width using a D-collar arrangement and flush mounted access hatches, electronics, and surveillance equipment to prevent snagging.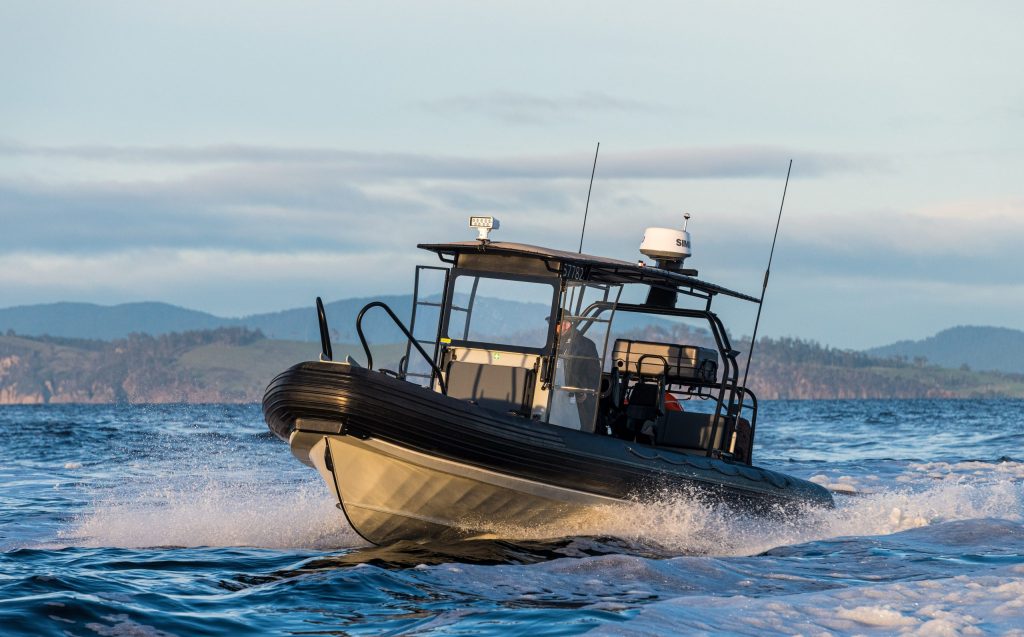 The Sentinel Enforcer 8300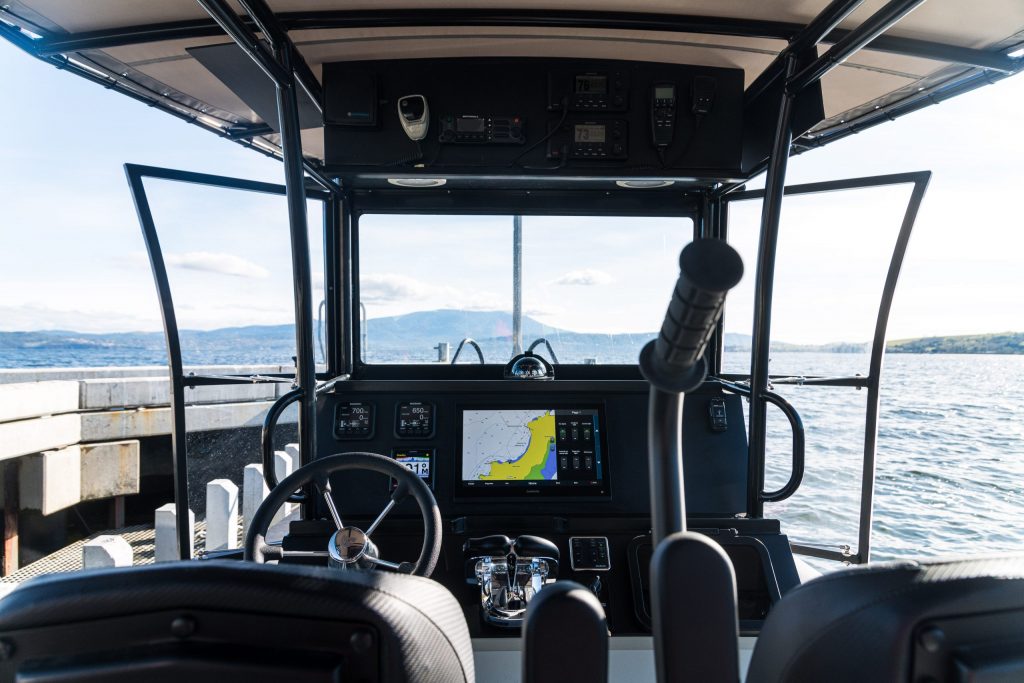 The Sentinel Enforcer 8300
The Sentinel Enforcer 8300