World-leading manufacturer and supplier to the global aquaculture industry.
At PFG we offer a complete range of products and services for both marine-based and land-based aquaculture, across fin fish, shellfish and high value species. We also provide consultancy and advisory services to investors, governments and other agencies regarding design, manufacture, and due diligence of aquaculture projects.
Growing up with the Tasmanian salmonoid industry, PFG have cemented a reputation as leaders in aquaculture. We have provided the majority of salmon cages and mooring systems in Tasmania. Across Oceana our clients include Tassal, Huon Aquaculture, Cleanseas Tuna, Steer Group, Marine Produce Australia, Akaroa Salmon, Indian Ocean Fresh, Shellfish Cultures, New Zealand King Salmon, Aoteroa Salmon. Mount Cooke Salmon and Sanford Limited, to name just a few. We are currently working with research institutions such as the Institute of Marine and Antarctic Studies to commercialise land-based, high value aquaculture species. Our team are highly knowledgeable with many years of experience in the aquaculture industry. PFG has also provided advice to the state government that led to the development of the Tasmanian Salmonoid Plan, have partnered with a private investor to incubate the world's first commercial scale rock lobster hatchery and provided commercial due diligence and project governance for the construction of a land-based fin fish farm in China.
Our aquaculture products and services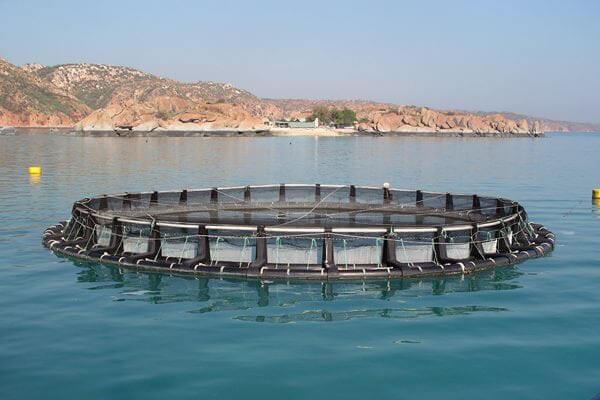 SEA CAGES
---
We have been designing and manufacturing sea cages globally since the mid 80's. During this time we have supplied nearly 2000 cages to the global aquaculture market in a variety of sizes and configurations to meet specific species and site conditions.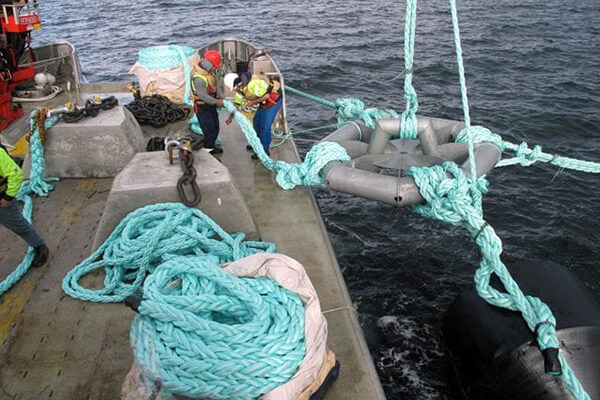 NETS, NET WEIGHTS & HOOKS
---
We provide a wide range of nets in polyester, nylon and brass, sourced from various manufacturers around the world to suit your specific needs. These include smolt, grow out, predator and bird nets. We also supply net weights and net weight hooks.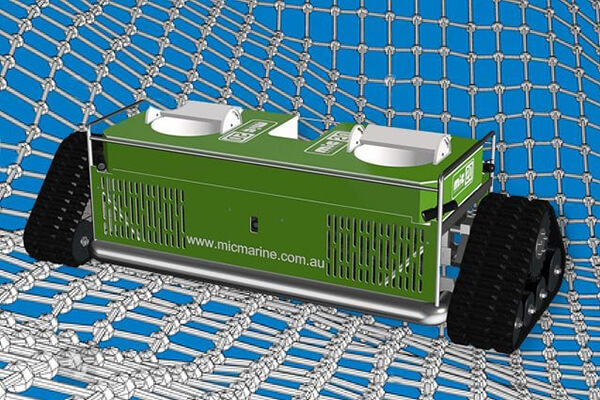 NET CLEANING
---
Developed in Tasmania and patented worldwide, PFG offer a globally recognised vacuum based, net cleaning and filtration system to the aquaculture industry. Proven to maximise fish health and minimise environmental harm.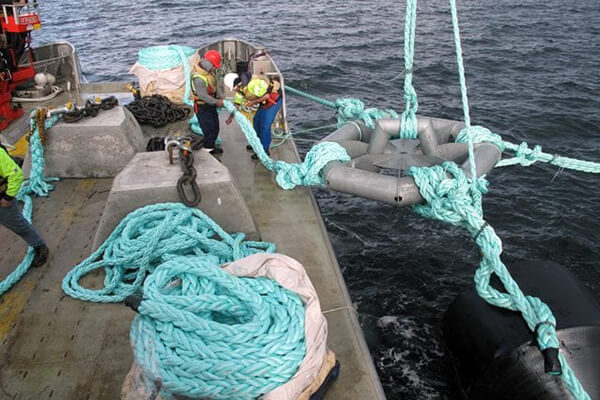 MOORING SYSTEMS
---
We partner with marine engineers who assist us with design and specifications to ensure that the system chosen will be robust and reliable. We can provide a range of services, including:
Supply of materials only
Supply of configured components ready for installation
Installation consultancy and advice
Full 'turn key' installation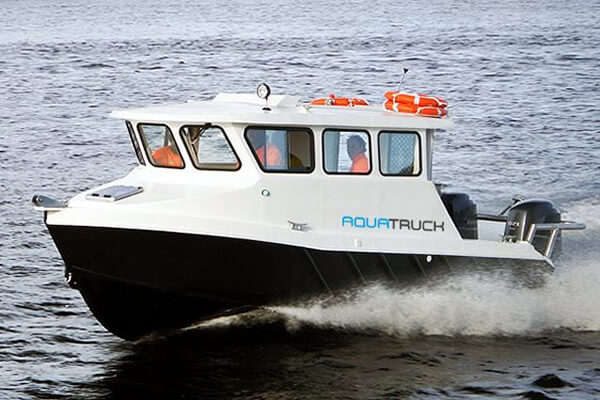 WORK BOATS
---
Our range of durable vessels are manufactured to the National Commercial Vessel Code from high density polyethylene or HDPE, a material that is incredibly strong, very buoyant, presents a quality smooth finish and resists biofouling.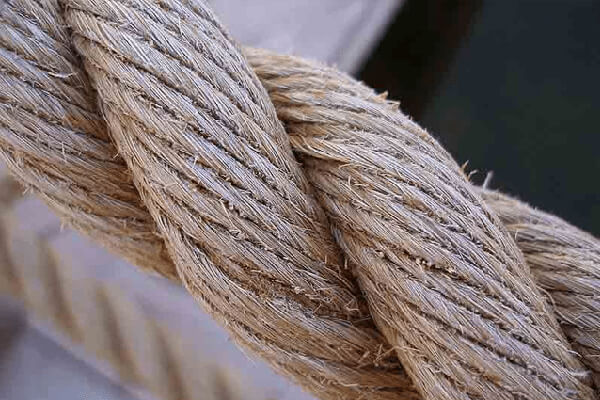 ROPE
---
We are one of Australia's largest distributors of marine rope. We have access to a vast range of ropes through our relationship with several global rope manufacturers. This enables us to provide custom blends, custom length coils with sizes from twine to 108mm and everything in between.
We have our own in-house splicing specialists to assist with custom orders of 3, 8 & 12 strands with a range of materials – nylon, polypropylene and polyester.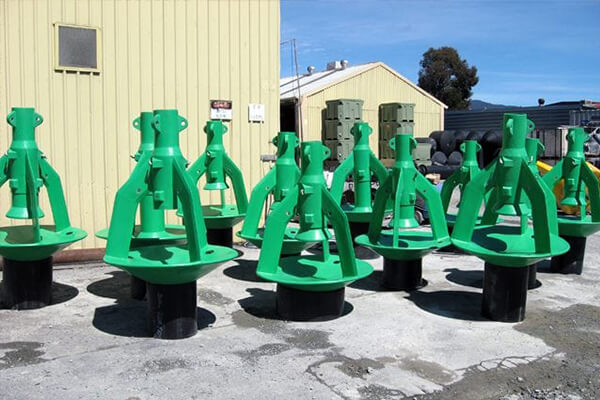 MORTALITY COLLECTORS
---
We offer airlift solutions for collection of dead fish. Rotationally moulded from high density polyethylene, they provide corrosion resistance, reduce fouling and can be adapted to fit farm infrastructure, cage nets and local current conditions. Our mortality removal systems are designed for and tested in extreme conditions at some of the most demanding and exposed fish farms globally.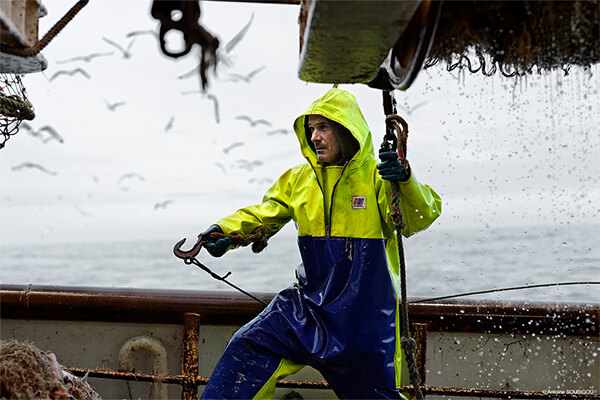 SAFETY GEAR
---
Safety comes first and we can assist your commitment to protect, reduce and eliminate maritime related hazards in the aquaculture industry. We offer a vast array of personal safety products to cope with the harsh elements of mother nature.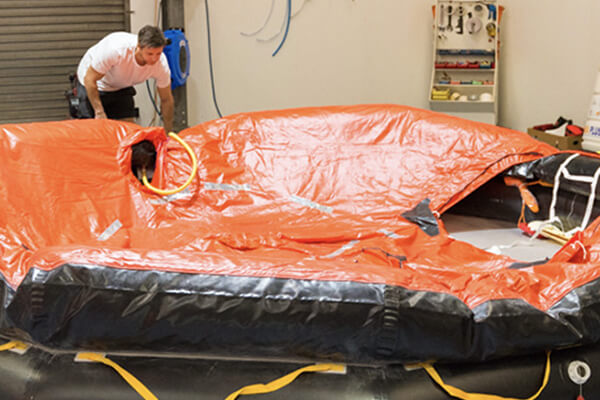 LIFE RAFT AND EQUIPMENT SOLUTIONS
---
PFG provide in-house life raft servicing and complete safety solutions. We are the sole licenced service agent for both Roaring Forties and RFD rafts in Tasmania. We are equipped to service and repair rafts from 4 man to 65 man, life jackets, yolks, Dan Bouys and Jon Buoys. Services include servicing, sales, repairs and hire.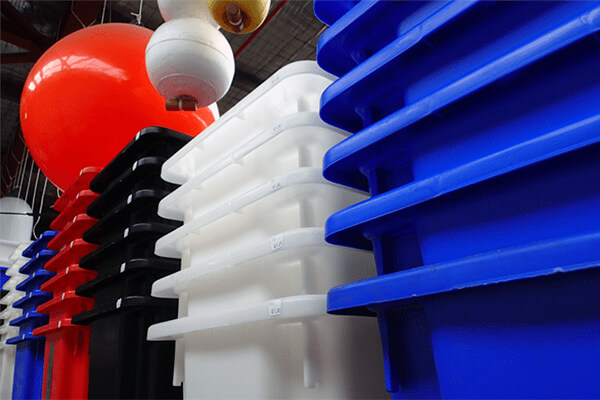 POLY BINS
---
Our multiple use bins are available in a range of colours for fin fish, viticulture, fruit, shellfish, agriculture & medical uses. HDPE construction to withstand the harshest environment, our bins comply with Food Grade Standards & Potable water standards. Both bin & lid are insulated for maximum effectiveness & consistent temperature during use.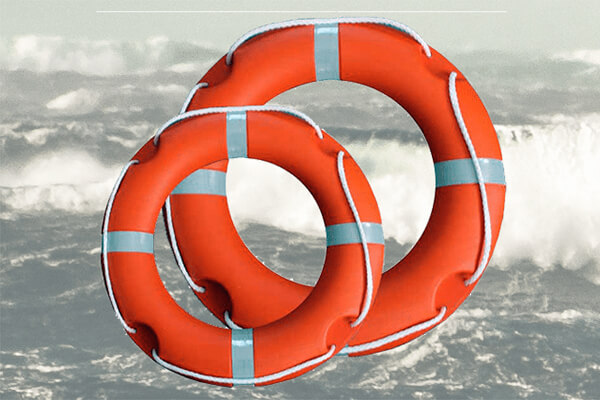 CHANDLERY
---
PFG are direct importers and wholesalers of commercial fishing equipment distributing products right across Australia and now have three conveniently located stores in Port Lincoln in South Australia, and Devonport & Hobart in Tasmania.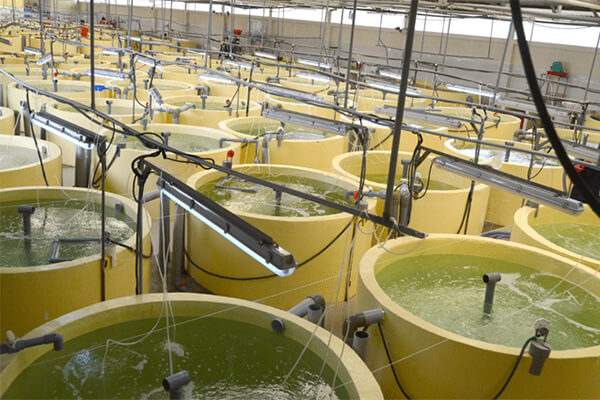 RAS HATCHERY'S
---
Providing a diverse mix of expertise across our Australian, Hong Kong and China offices we ensure the highest level of design, manufacture and installation skills are available across our broad range of services. We also offer professional consulting services directly relating to aquaculture and vertically integrated operations.
SHELLFISH
---
Hexcyl basket systems are designed for a wide range of grow out options and orientations for long line oyster farming, scallop, sea urchin and most marine mollusc farming. Suitable for low, moderate and high energy environments and tidal systems.
FROM LITTLE THINGS, BIG THINGS GROW
After 18 years of trying, closing the life cycle of tropical rock lobsters was a significant and world changing milestone in bringing sustainable, commercially viable lobster farming to reality.
The secret is in the methods and equipment that have been specifically developed to address the critically important requirements of the lobster life cycle – a unique system that is finely tuned for success.
PFG has world class aquaculture manufacturing capabilities and with the researchers at the Institute of Marine and Antarctic Studies (IMAS) is a critical partner in commercialising this scientific breakthrough. By moving up the value chain to create a new business PFG is building a global food security, biosecurity and sustainability footprint for lobster.
The first commercial hatchery is being constructed by PFG in Tasmania and is due for completion in 2021.
Plans for a $20 million tropical rock lobster hatchery in Tasmania
Michael Sylvester speaks about the commercialisation of the rocklobster hatchery on Country Hour with Mike and Greg Smith.