WHY CHOOSE PFG?
We create durable products for harsh environments.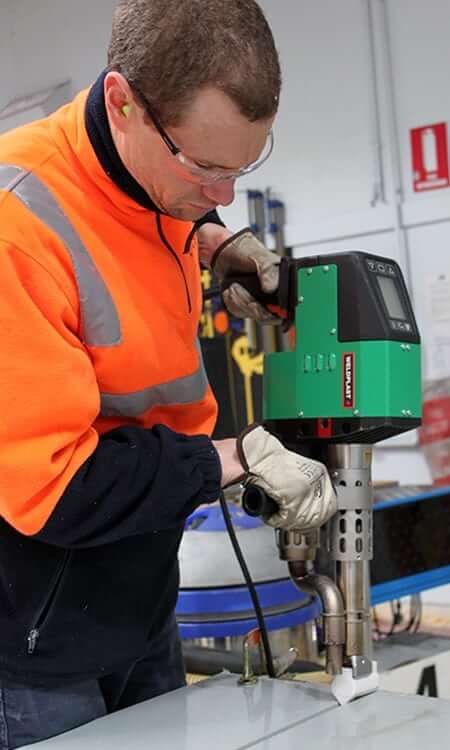 At PFG, we use cutting-edge design and edge-cutting technology to solve industry challenges and enable businesses to grow.
Creating durable products for harsh environments is in our DNA.
Born out of the need to produce high-performing and environment-resisting fish pens for the emerging 1980s Tasmanian salmon industry, PFG has grown to become an award-winning business and trusted partner, providing turn-key solutions to every continent in the world.
Our origins in Southern Ocean industries make us different. In harsh, high-energy environments, failure is simply not an option: products must withstand the elements, and workers return home safely. We've always been about bespoke design, small-scale production, and uncompromising quality, working closely with customers to solve gnarly problems.
Today, PFG is one of the largest suppliers of aquaculture and marine industry products in Australia. Key areas include the salmon, trout, tuna, kingfish, oyster and lobster industries. We design, supply and install reliable and precise aquaculture mooring systems of various sizes and configurations. We manufacture fish pens, floats, net weights and hooks. We also provide consultancy and advisory services to investors, governments and marine agencies.
PFG's commercial marine offering extends to the provision of workboats, safety gear, buoys and fenders, and anchors and shackles. Our first vessel, a fishing boat built more than 25 years ago, remains in full commercial use on a Tasmanian fish farm.
PFG's incredibly durable, stable and safe high-density polyethylene (HDPE) work boats have evolved into rapid response vessels for the emergency services, defence and security market. In partnership with One2three naval architects, our flagship vessel The Sentinel 1100 is the pinnacle of our expertise in high-performance, high-safety tactical vessels.
In addition to our stronghold in the aquaculture and marine industries, we work with businesses across the agriculture, civil works and mining sectors. PFG replaces products traditionally made from steel with custom-designed, fit-for-purpose products made from highly durable, cost-effective, polyethylene. We are the largest supplier of plastic pallets in the southern hemisphere, with a diverse range of hoppers, bins and spill bunds.
Proudly a Tasmanian-owned company, we have manufacturing facilities in Tasmania, Victoria and South Australia and distribute our products globally.
PFG EXECUTIVE TEAM
Our customers first choice as the leading provider of quality solutions.
Robert Inches
Chief Executive Officer
Robert leads PFG and related entities across Aquaculture, Commercial Maine, Industrial Services, and Defence. Robert is an experienced senior executive with a demonstrated history of working in dynamic environments. Robert joined PFG in 2015 initially as the CFO before stepping into the CEO role in 2019.   He is an experienced commercial manager bringing a Charted Accountant's mindset and a master's degree in Applied Finance to the management of PFG's operations and strategic direction. His previous financial accounting and management experience includes thirteen years with the ASX200 group.
Rohan Swan
Chief Financial Officer
Rohan steers the PFG Finance and Corporate Services Team and is responsible for financial reporting and capital management, risk and governance, infrastructure, and security across PFG and its related entities. A qualified CPA, Rohan has over 13 years' experience in finance roles, including 11 years with an ASX200 group. Rohan's core technical skills and capabilities include leadership and change management, financing management, financial and statutory reporting, corporate governance, contract and procurement management, Enterprise Resource Systems, and business and ICT management.
Stephen McCullum
General Manager – Marine
Stephen is responsible for the project management of all vessel builds, with high-level experience managing world class products, million-dollar budgets and technical, financial and strategic operations. His skill set includes stakeholder management, research and analysis, relationship building and a solid emphasis on technology and the marketing of new and novel concepts. With over 40 years' experience in the marine industry and a reputation as a high performance, one design and ocean racing yachtsman, Stephen has extensive industry contacts and a sound understanding of legislative and regulatory compliance.
Alex Salter
General Manager – Seamaster
Alex heads up the Seamaster Fishing Supplies arm of the company. With 20 years of sales expertise and his vast knowledge of retail expansion into new territories, Alex guides the Seamaster teams across Tasmania and South Australia. He was previously employed with Optus as a Business Development Executive, where he was responsible for managing the rollout of Optus retail in Northern Tasmania and created the Optus business-to-business channel in Hobart. During his time as a Retail Operations Manager with iconic kitchenware brand Le Creuset, Alex opened two retail stores in Victoria.
Jamie Crawford
Manager – Port Lincoln
Jamie manages our Port Lincoln operations in South Australia, encompassing the Seamaster chandlery and PFG workshop. He supervisors our Port Lincoln staff as well as co-ordinating quotes, sales and import orders for our local aquaculture and commercial fishing customers. Jamie has a Diploma in Aquaculture and had 13 years' experience in marine hatchery production (yellowtail kingfish, southern bluefin tuna and mulloway) before starting with the PFG Group in 2012. Jamie is also an avid recreational fisher and is currently a freelance journalist for three fishing magazines.
Peter Ceeney
General Manager – Victoria
Leading PFG Victoria's team in Morwell, Peter has 20 years' experience in managing manufacturing operations. With a specific focus on organisational culture and business development, Peter's experience, and knowledge help to lay further foundations for business growth into the future. Peter has a Degree in Business majoring in Management.
PFG BOARD OF DIRECTORS
Chris Oldfield
Executive Chairman
Chris is the former Australian Consul-General in San Francisco and Senior Trade and Investment Commissioner for Austrade.  Prior to this Diplomatic role, Chris was the former Chief Executive of Tasmanian Irrigation Pty Ltd and as former member of the Joint Commonwealth and Tasmanian Economic Council.
James Cretan
Non-Executive Director
James is Director at PFG. James believes business success is underpinned by clarity of purpose and goals and articulating them in simple yet compelling ways. James is also Chair of Tourism Tasmania, he is a Director at Intuit Technologies, and Director of Kriticos Nominees Pty Ltd..
Brian Kohl
Non-Executive Director
Brian is a shareholder representative and non-executive director of PFG. Brian's professional career has included roles of Senior Economic Advisor to both the Labour and Greens parties. Brian is currently the Director and CFO of one of Tasmania's largest private equity hedge funds.
Tracy Matthews
Non-Executive Director
An experienced company director, Tracy Matthews is one of PFG's non-executive directors. Tracy's current and previous directorships and committee roles include Forico Pty Ltd, the Department of State Growth Audit and Risk Committee, the Public Trustee, Metro Tasmania, TasPlan Superannuation, Colony 47 Inc., Housing Connect and Van Diemen's Band Inc. Public Fund. Tracy is a Fellow of the Australian Institute of Company Directors and a Fellow of the Institute of Chartered Accountants Australia and New Zealand.
Nick Burrows
Non-Executive Director
Nick is an Independent Non-Executive Director and Chair of the Audit and Risk Committee at TasWater, an Independent Chairman of the Audit and Risk Committee at Ta Ann, an Independent Non-Executive Director of Australian Seafood Industries Pty Ltd and an independent Board advisor to 2PM Services.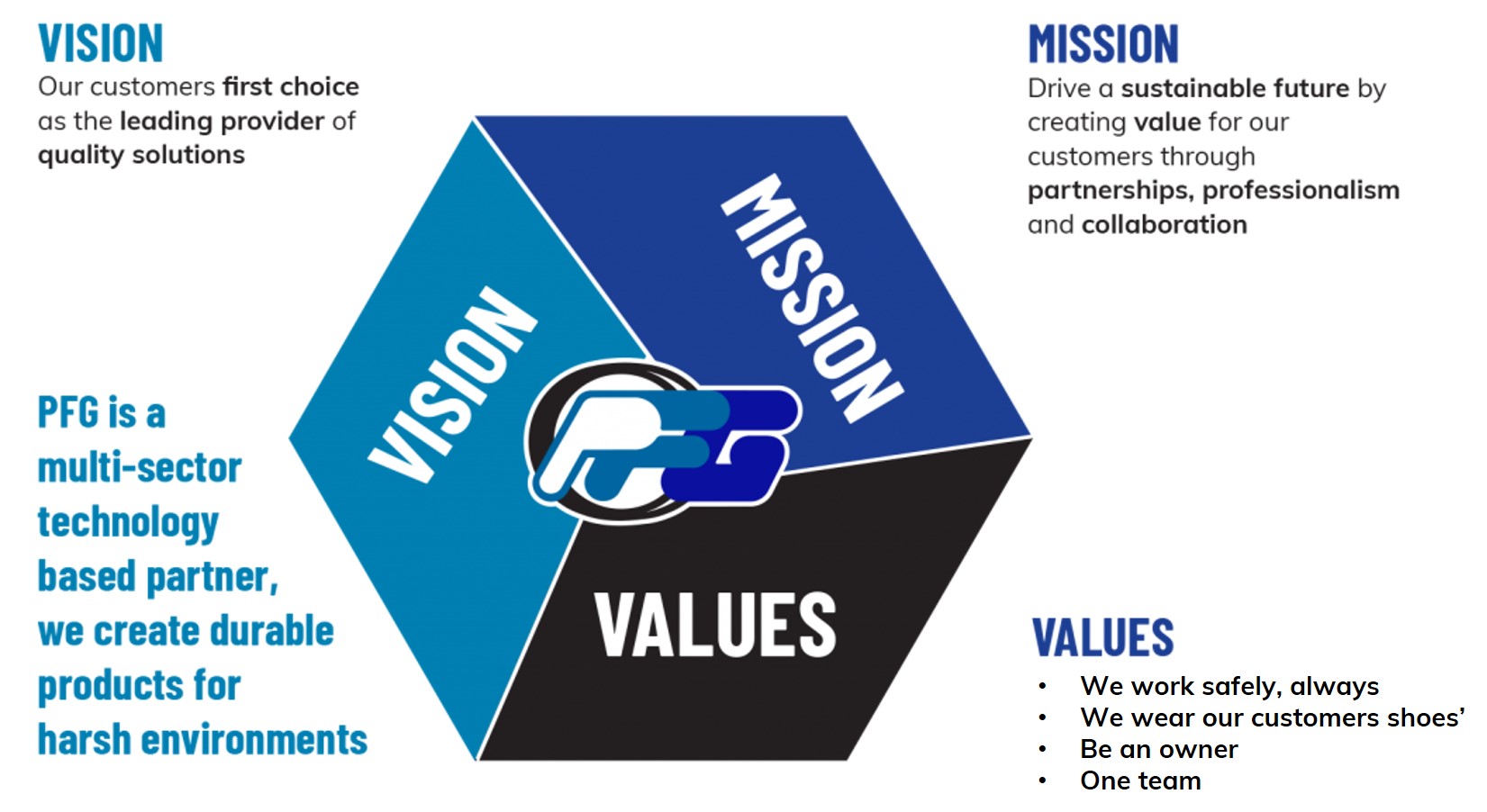 AWARD WINNING INNOVATION AND TECHNOLOGY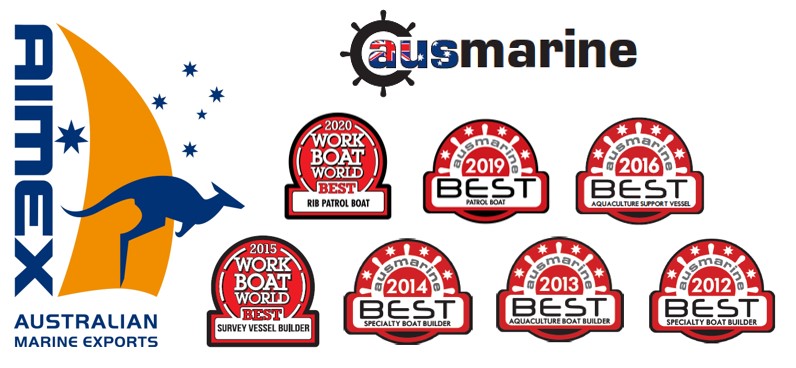 Technology-led innovation, with continuous improvement at its core, has been a constant of the PFG Group's culture, our work has been recognised by numerous industry awards, some are as follows:
Ausmarine Baird Maritime Work Boat World Best RIB Patrol Boat 2020
Ausmarine Best Patrol Boat 2019
AIMEX Best Commercial Innovation for Aquatruck 2016
Ausmarine – Best Aquaculture Support Vessel 2016
Work Boat World – Best Survey Vessel 2015
Ausmarine Best Speciality Boat Builder 2014
Ausmarine Best Aquaculture Boat Builder 2013
Ausmarine Best Speciality Boat Builder 2012
CLIENTS & PARTNERSHIPS
Our mission at PFG is to drive a sustainable future by creating value for our customers through partnerships, professionalism and collaboration. We proudly partner with organisations that share our values and create opportunities for our customers.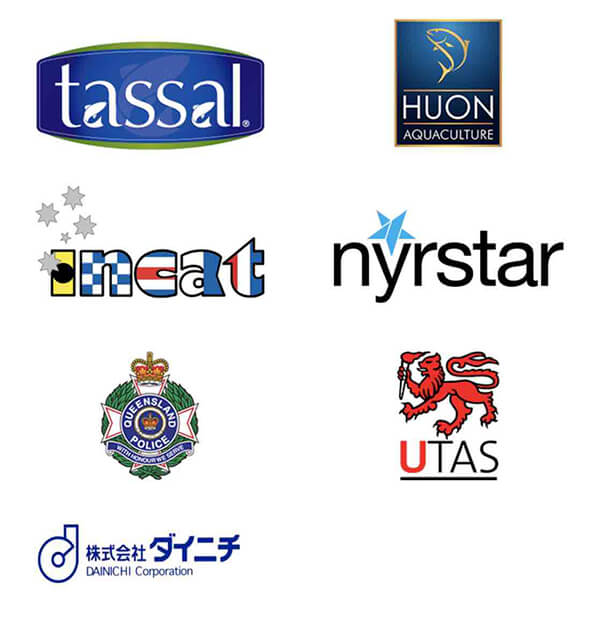 PFG are a proud supporter of Legacy